OFERTA VETËM ONLINE
Amazon Kindle Paperwhite (11th Gen), 16GB
Amazon Kindle Paperwhite është prodhuar për të gjithë dashamirësit e librave. Do të gjeni një koleksion shumë të madh të librave nga më të ndryshmit. Jetegjatësi baterie deri në 10 javë. Mund të hapë shumë lloje formatesh te ndryshëm librash elektronikë si dhe libra të cilët janë Audio. Ka dizajn rezistent ndaj ujit dhe lidhet me WiFi.
Përshkrim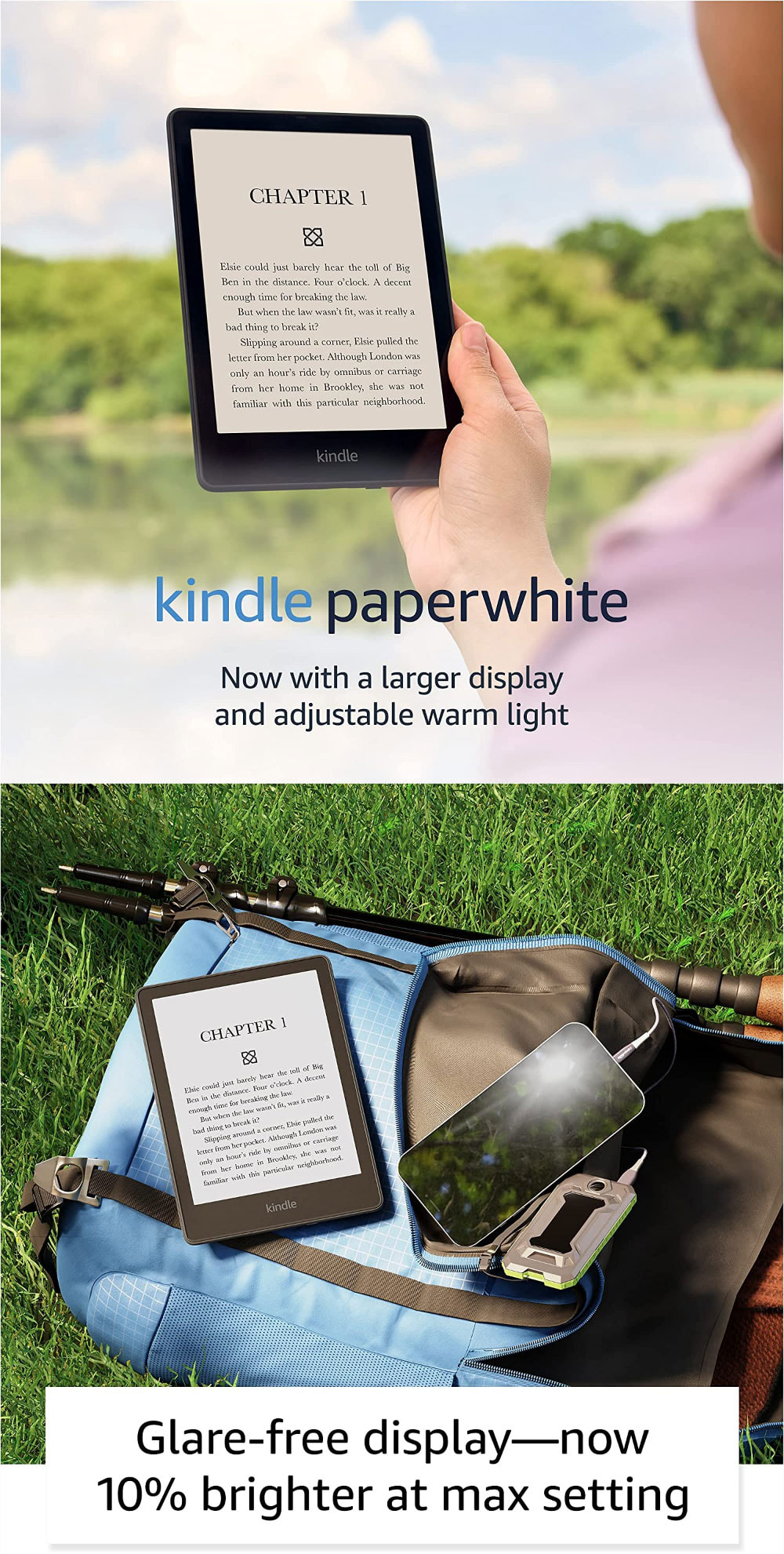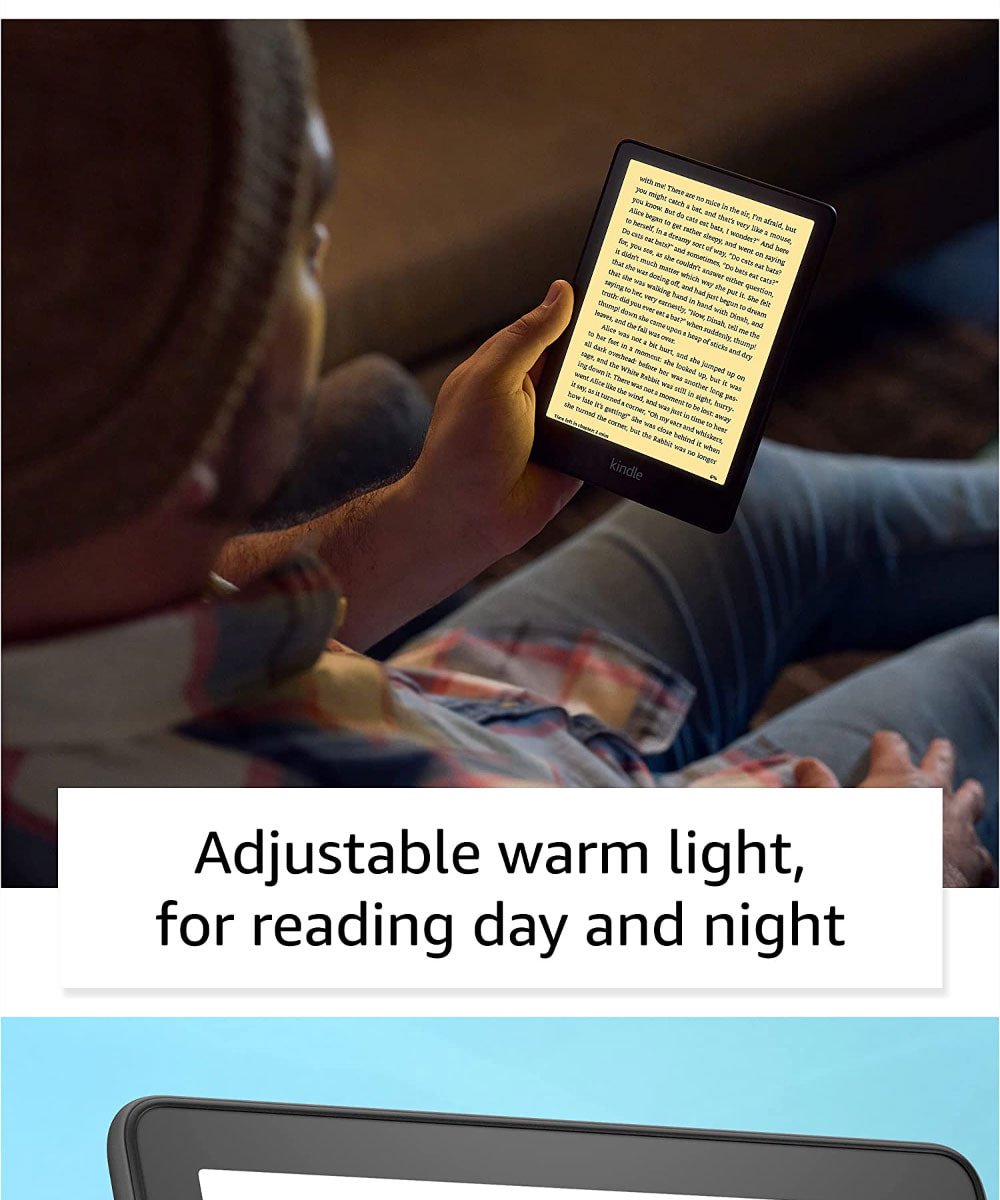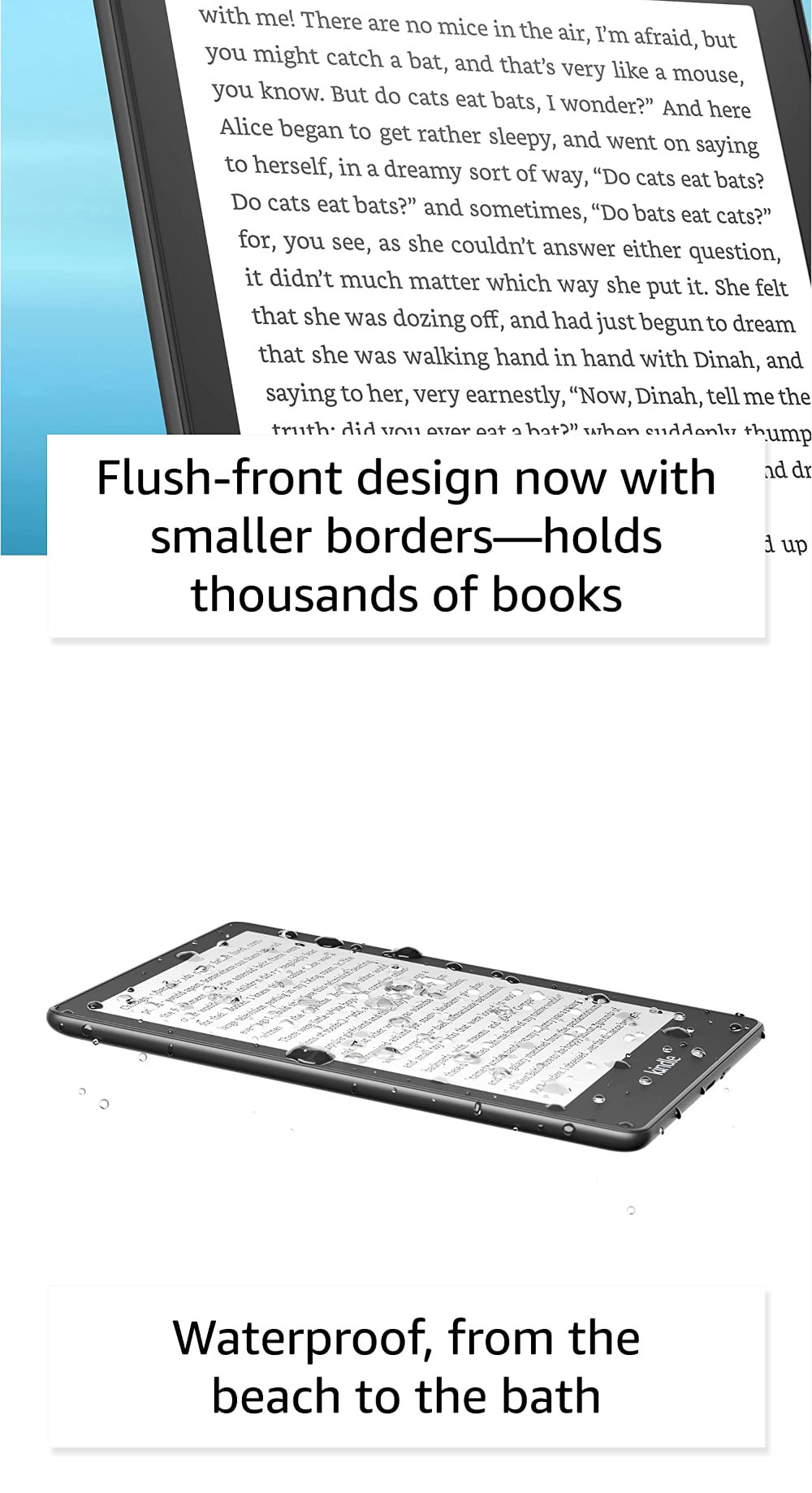 Informacion i detajuar
Battery Life
Up to ten (10) weeks, based on a half hour of reading per day with wireless off and the light setting at 13
Charge Time
2.5 hours via USB power adapter / 5 hours via computer with USB cable
Wireless Frequency Bands
2.4 GHz & 5 GHz
Support for WEP, WPA and WPA2 or (WPS)
Accessibility features
• VoiceView screen reader, available over Bluetooth audio, provides spoken feedback allowing you to navigate your device and read books with text-to-speech.
• Ability to invert Black and White, adjust font size, font face, line spacing and margins
Content Formats Supported
Kindle Format 8 (AZW3), Kindle (AZW), TXT, PDF, unprotected MOBI, PRC natively; HTML DOC, DOCX, JPEG, GIF, PNG, PMP through conversion; Audible audio format (AAX).
Informacione për paketimin
1 x Kindle Paperwhite
1 x USB-C charging cable
1 x Start Guide