Baseus Circular Mirror Wireless Charger Hub
4,900 L
Karikues wireless i cili ju siguron karikim te shpejte dhe te sigurte. I vogel, i lehte dhe i qendrueshem. Material me cilesi te larte. Suporton daljen e videos HDMI 4K/30Hz, shnderroni nje ekran te vogel ne nje te madh.
Përshkrim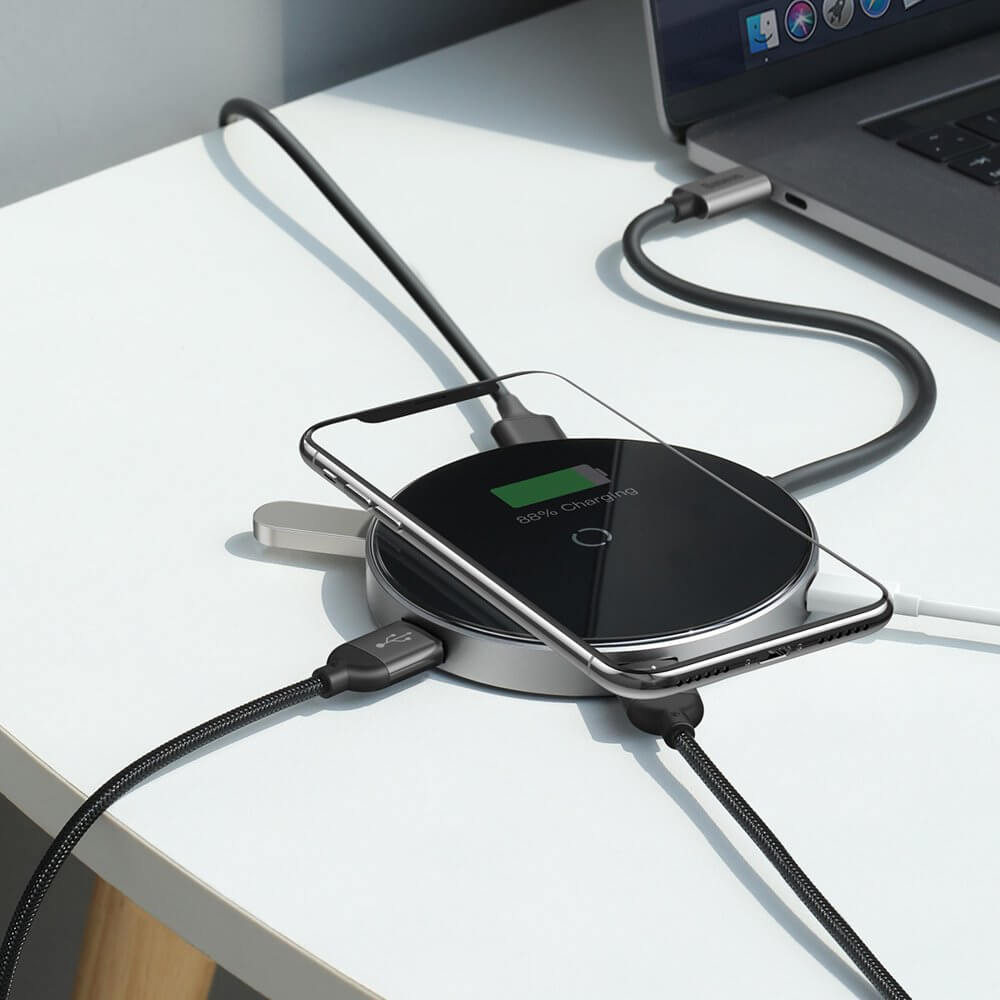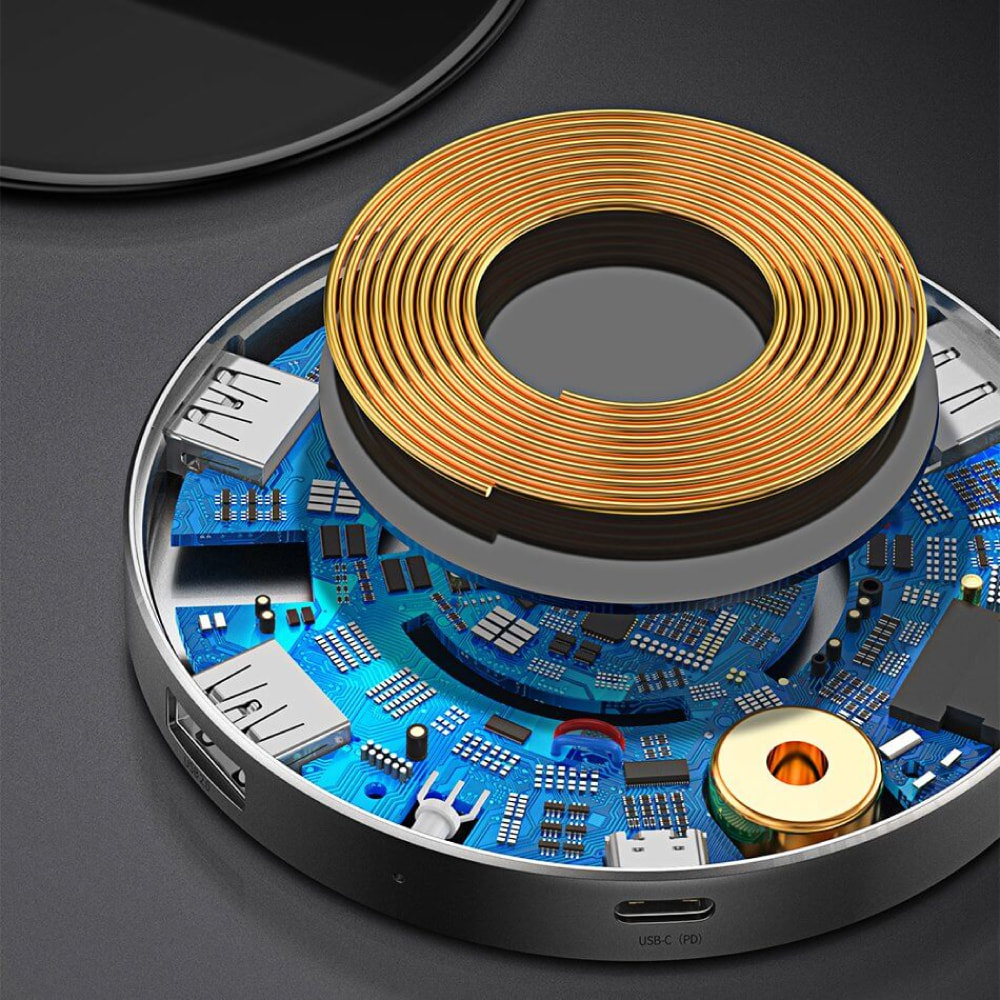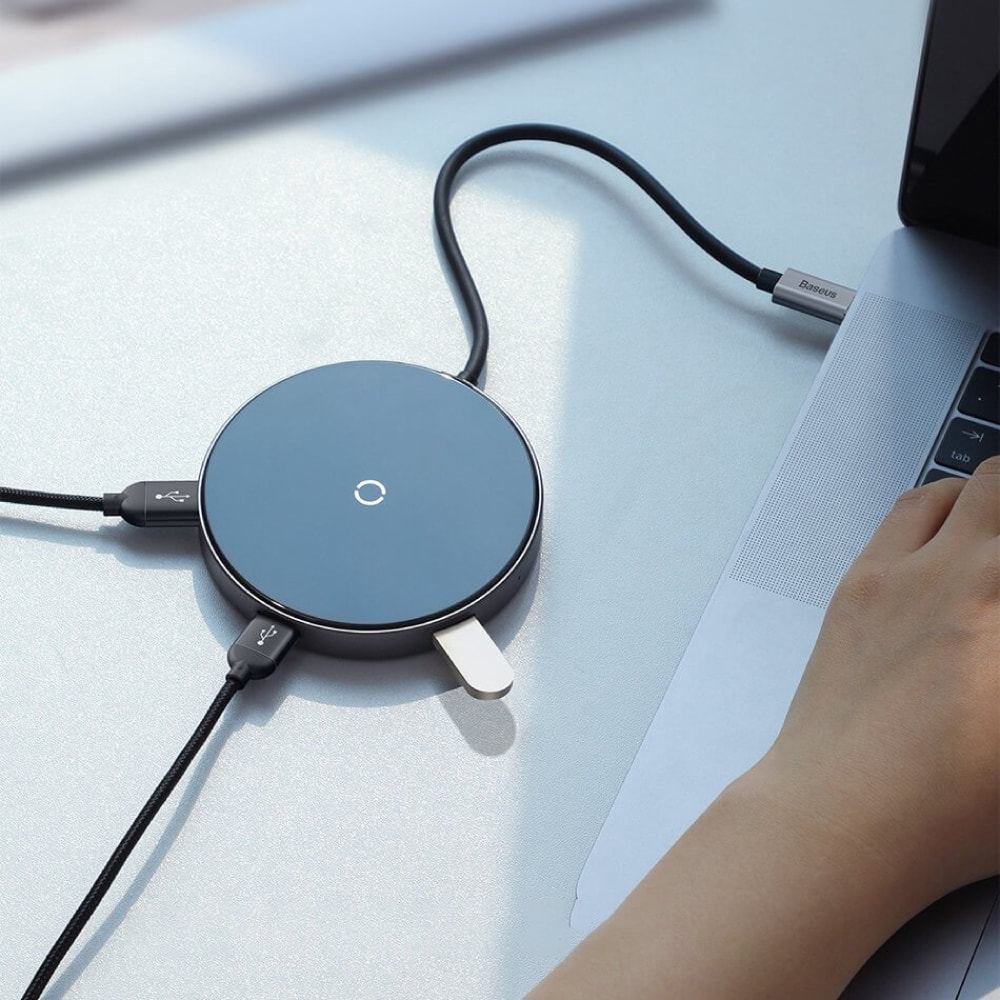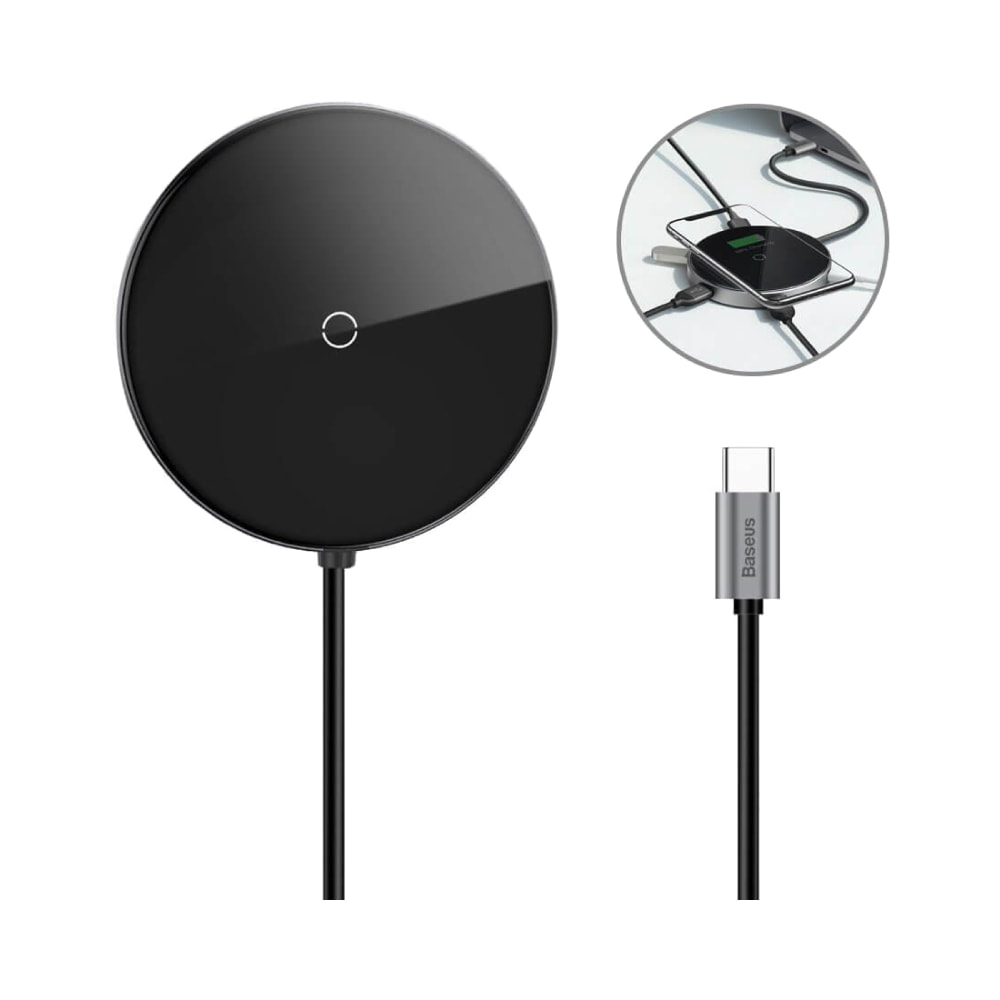 Informacion i detajuar
Build-in
wireless charging function – It can charge the equipment with wireless charging function, which is featured with high power of 10W. Also, it's self-configured to match the device and compatible with 5W, 7.5W and 10W wireless charging.
USB ports
Simultaneously extend 4 USB ports for the computer (USB-C PD, USB 3.0 + 2x USB 2.0), and need for repeated pull and plug.
Power of USB 3.0 port
With a transmission speed up to 5 Gbps (max) big files can be transmitted rapidly. 10 times faster than USB 2.0 interface.
PD power supply port
Equipped with a PD port, 60W (max) power, provides power for laptops at any time, continuous brilliancy.
HDMI 4K HD video output
Support HDMI 4K/30Hz video output, turn a small screen into a big one. Play games, have meetings and watch movies with truly unique comfort.
Outputs
1 x USB 3.0 (up to 5 Gbps)
3 x USB 2.0 (up to 480 Mbps)
1 x HDMI 4K @ 30Hz
1 x USB-C (PD) (60W, 20V/3A)
Compatibility
all mobile devices with USB-C port