VETEM ONLINE
Baseus Ultra High Folding Laptop Stand
Mbajtese Laptopi portative. Mund te behet ne konfigurime te ndryshme sipas deshires. E lehte ne peshe dhe baze me material jo te rreshkitshem.
Përshkrim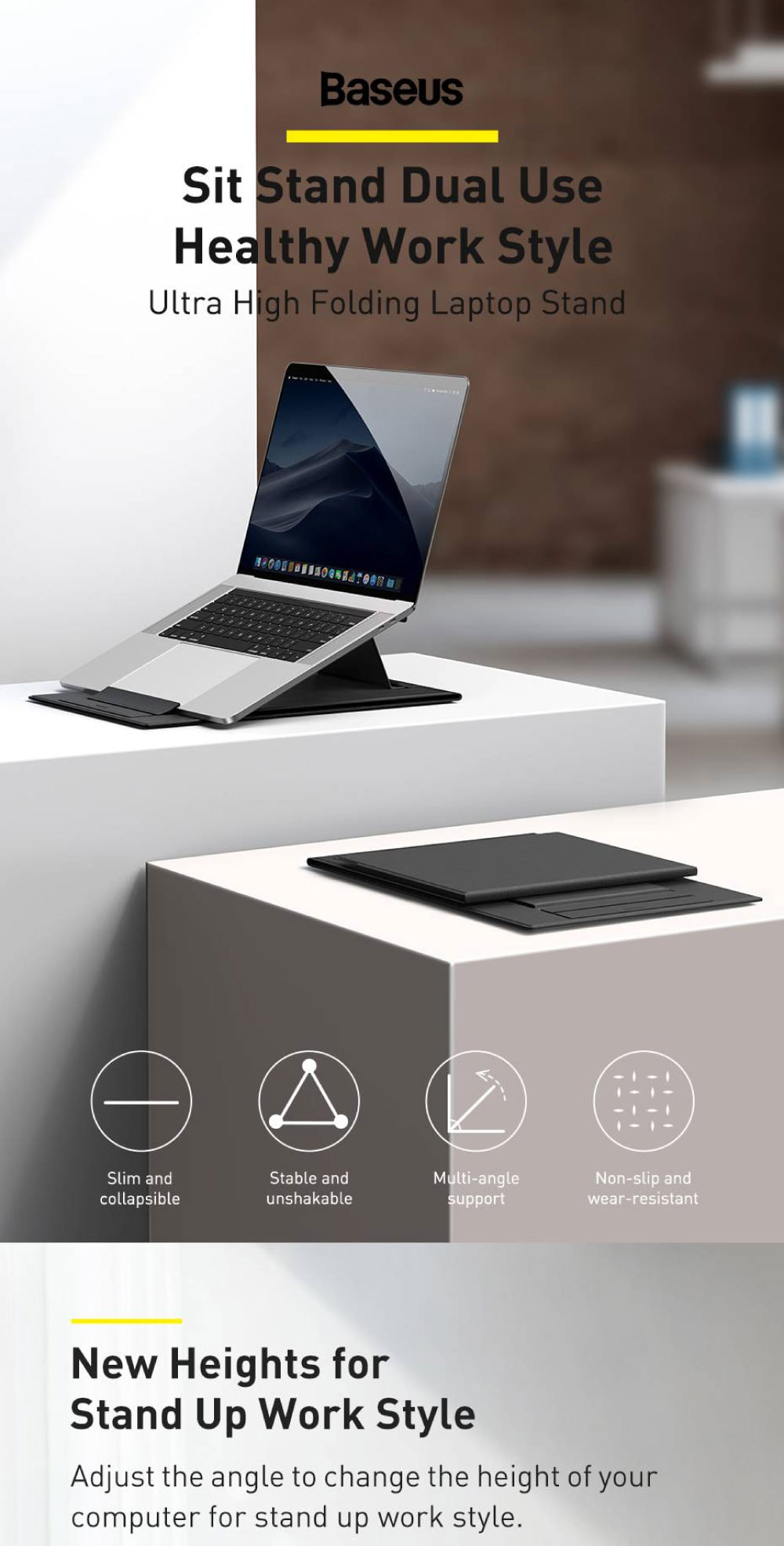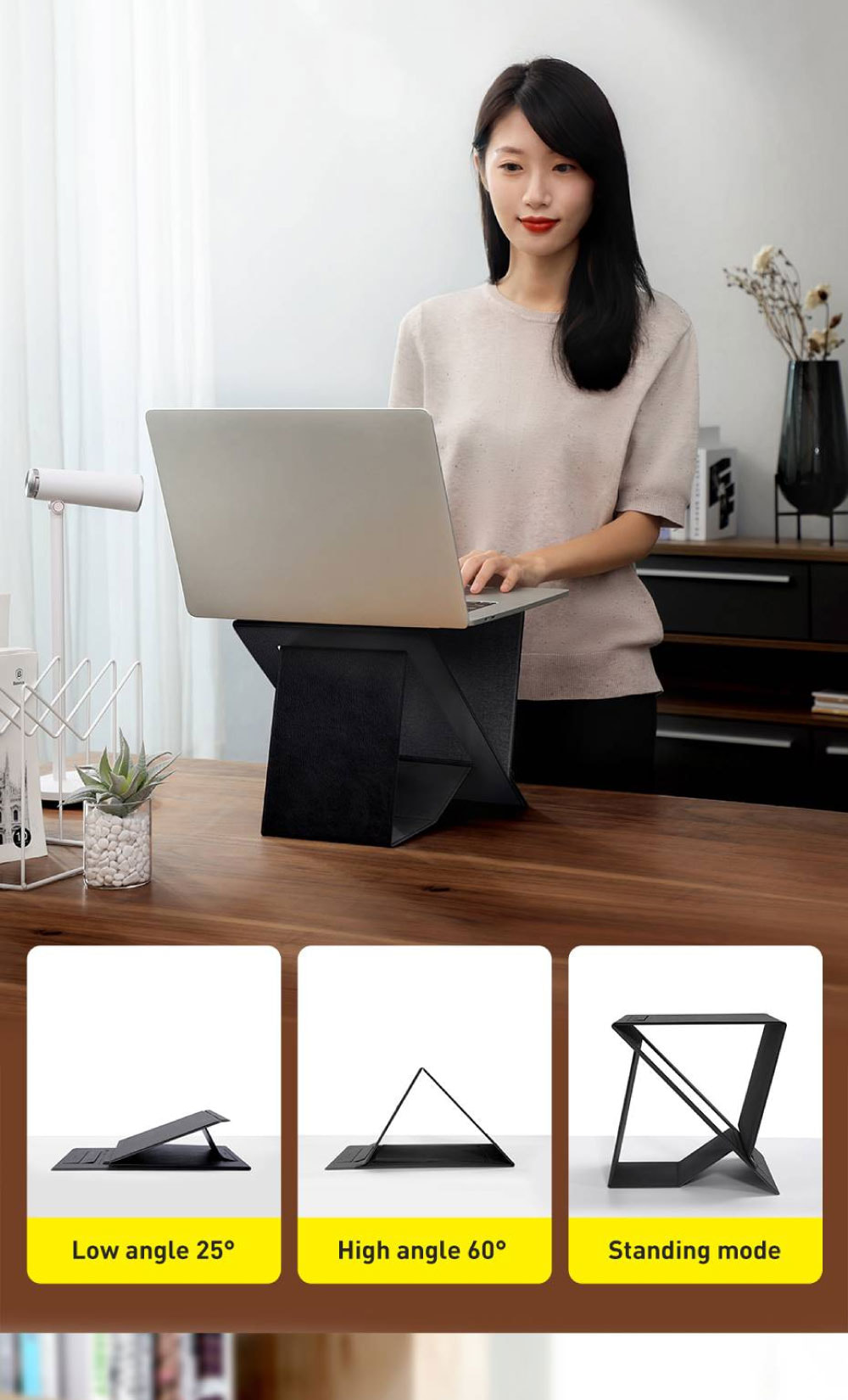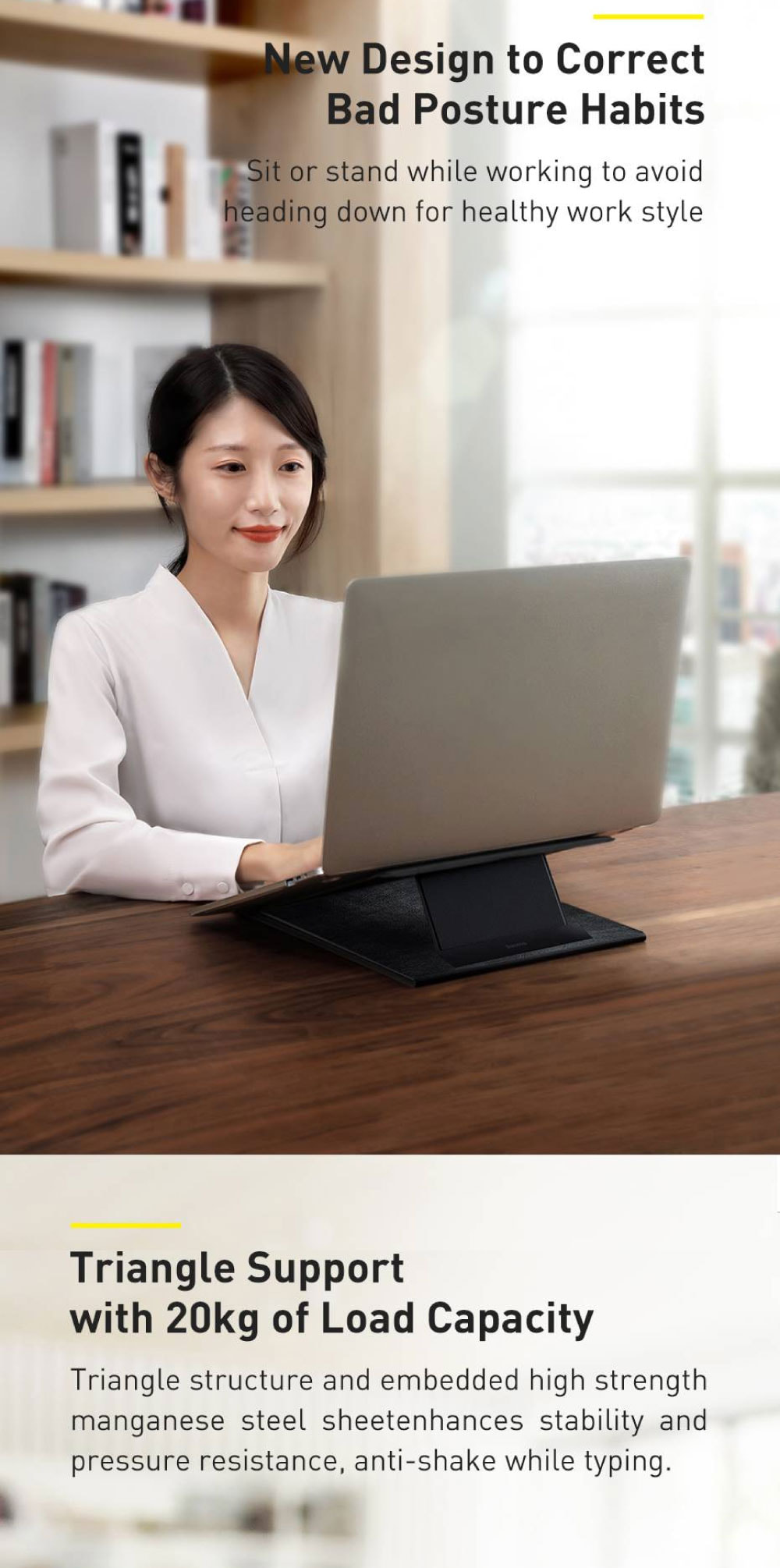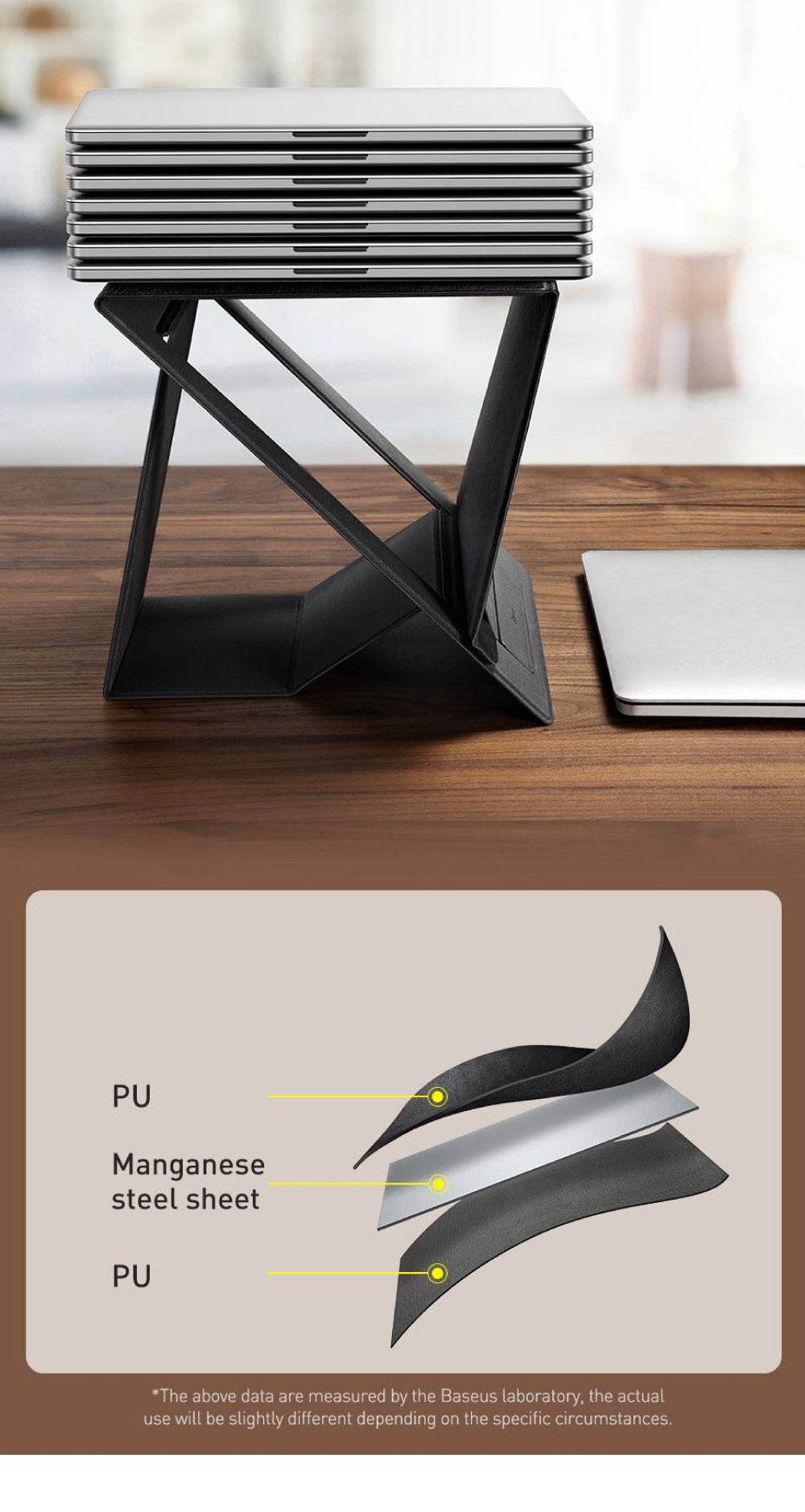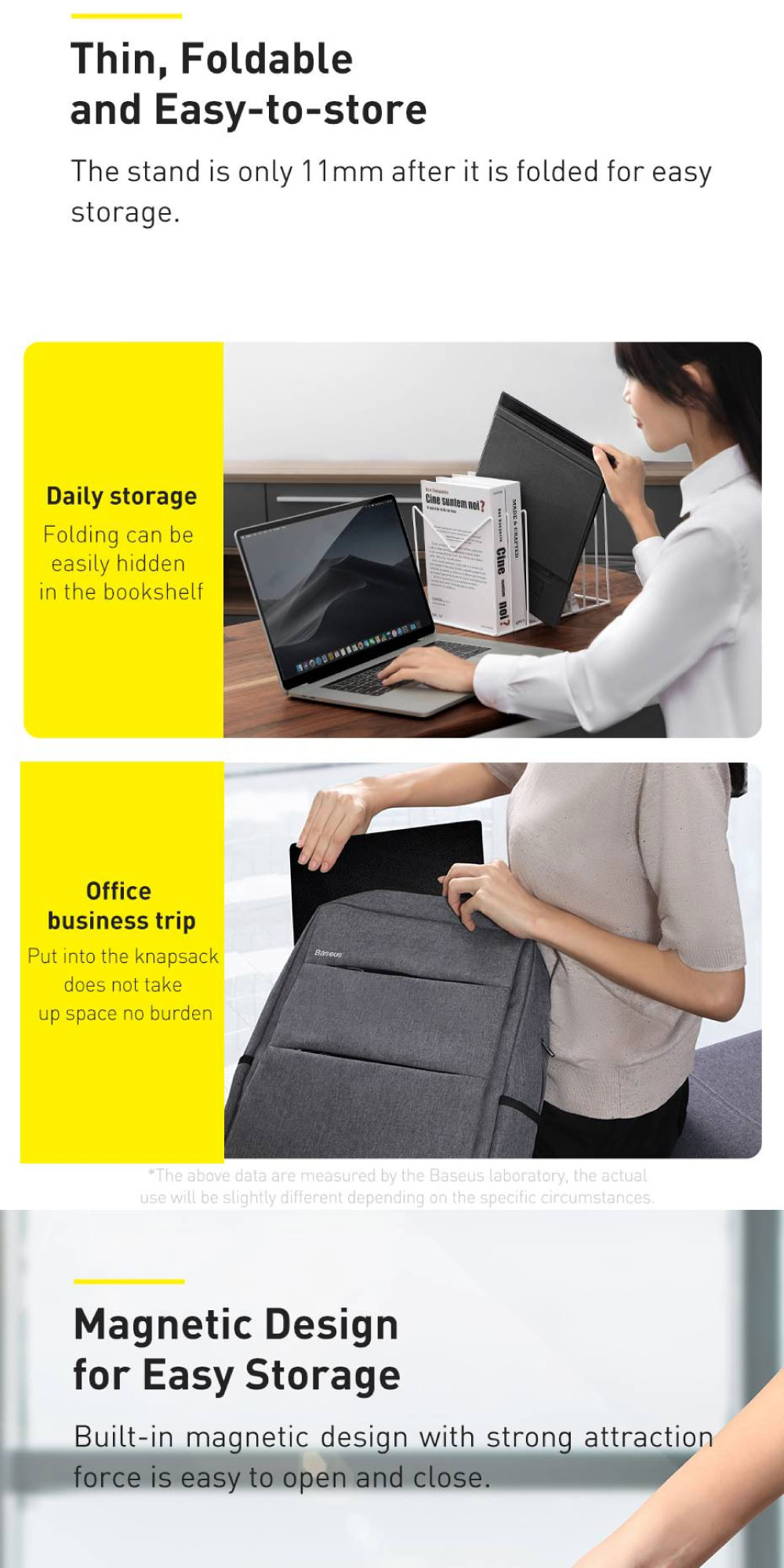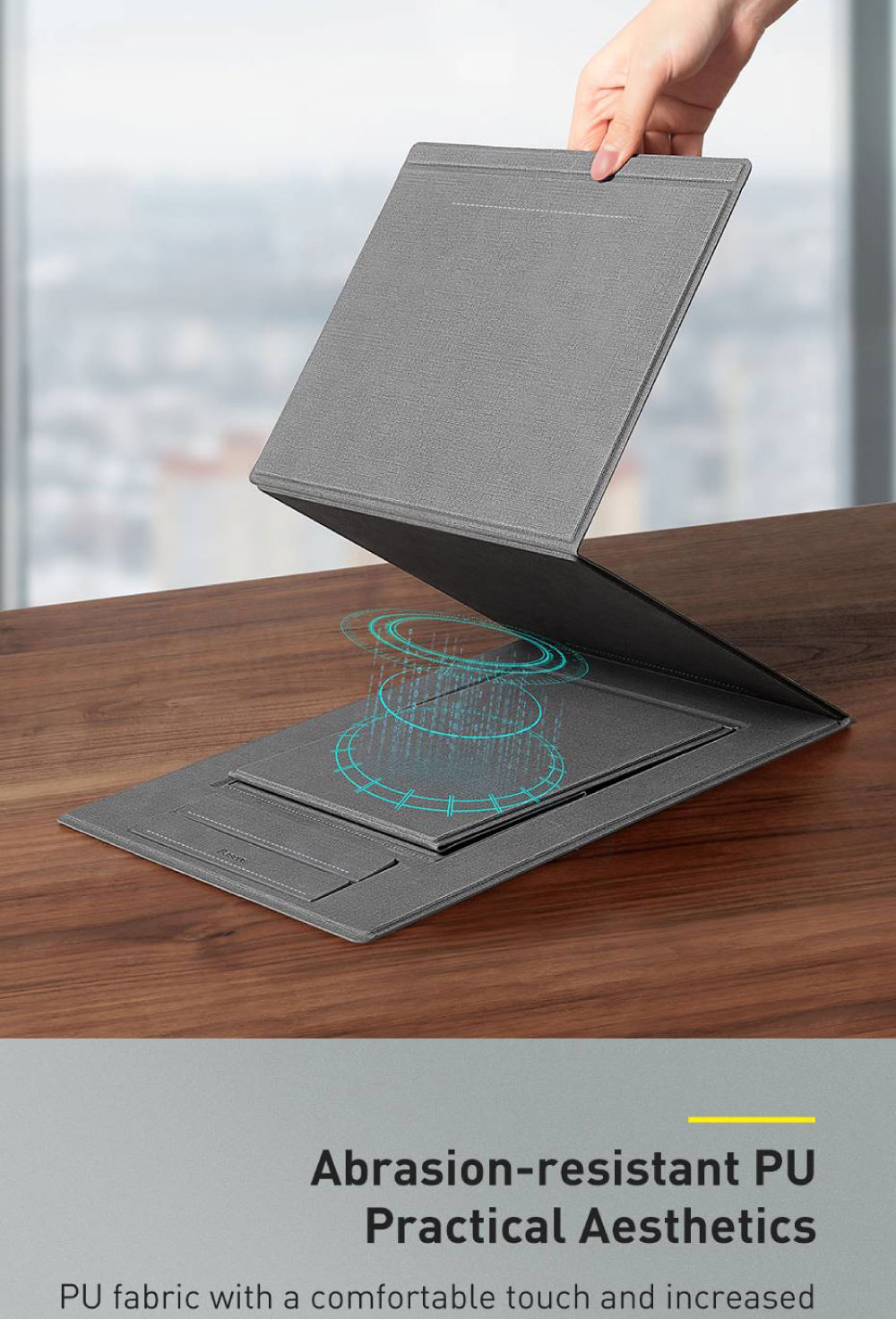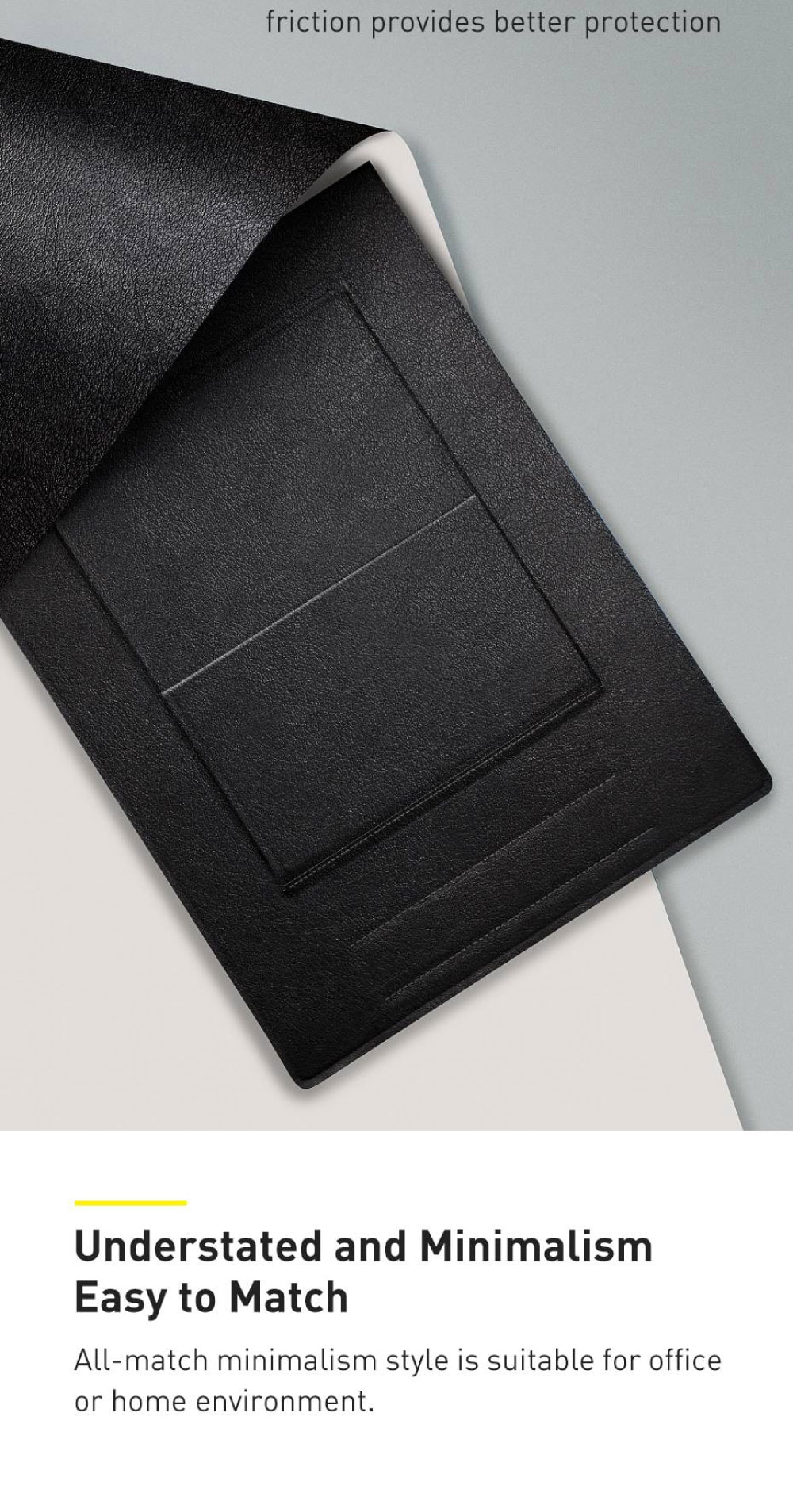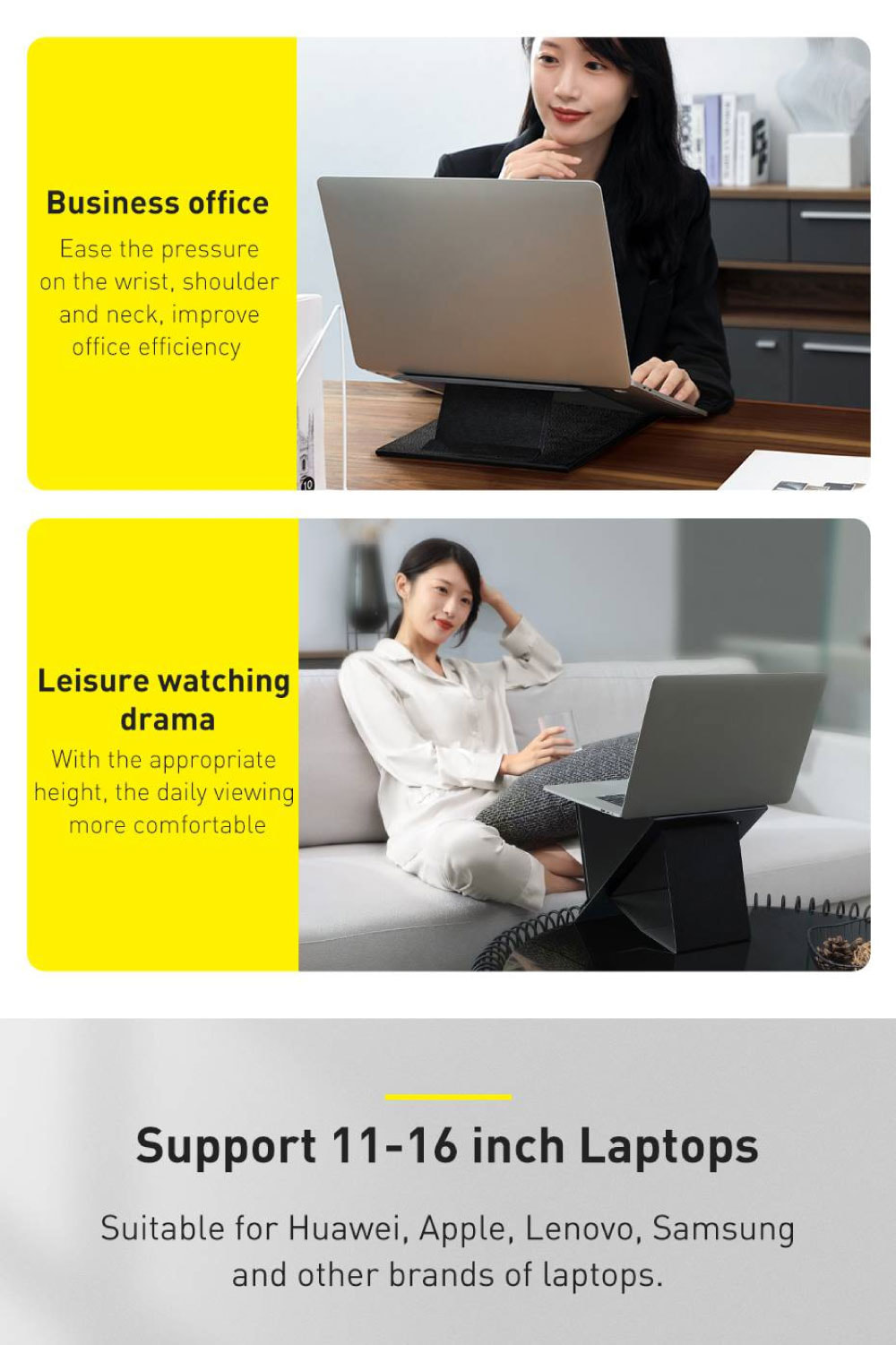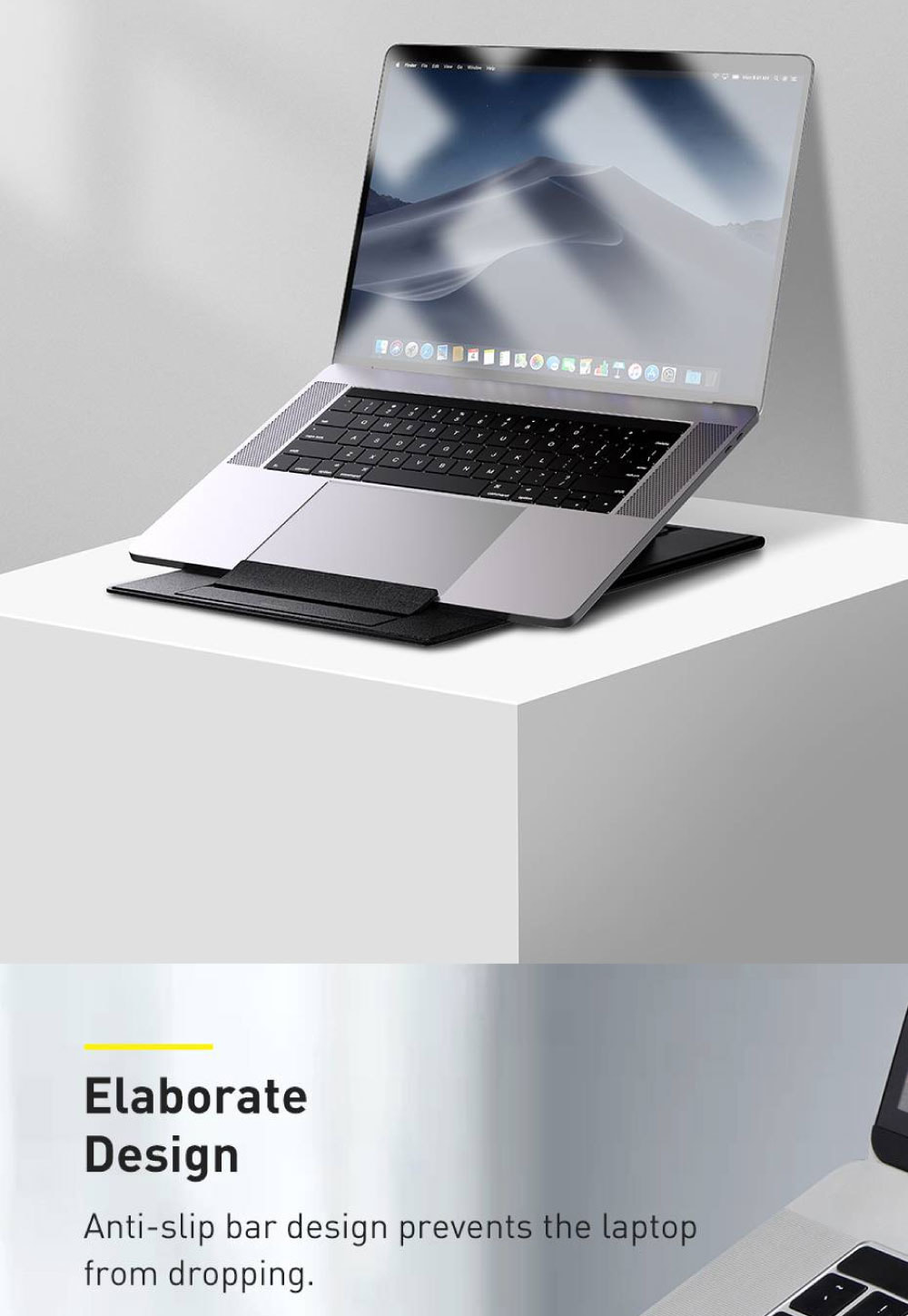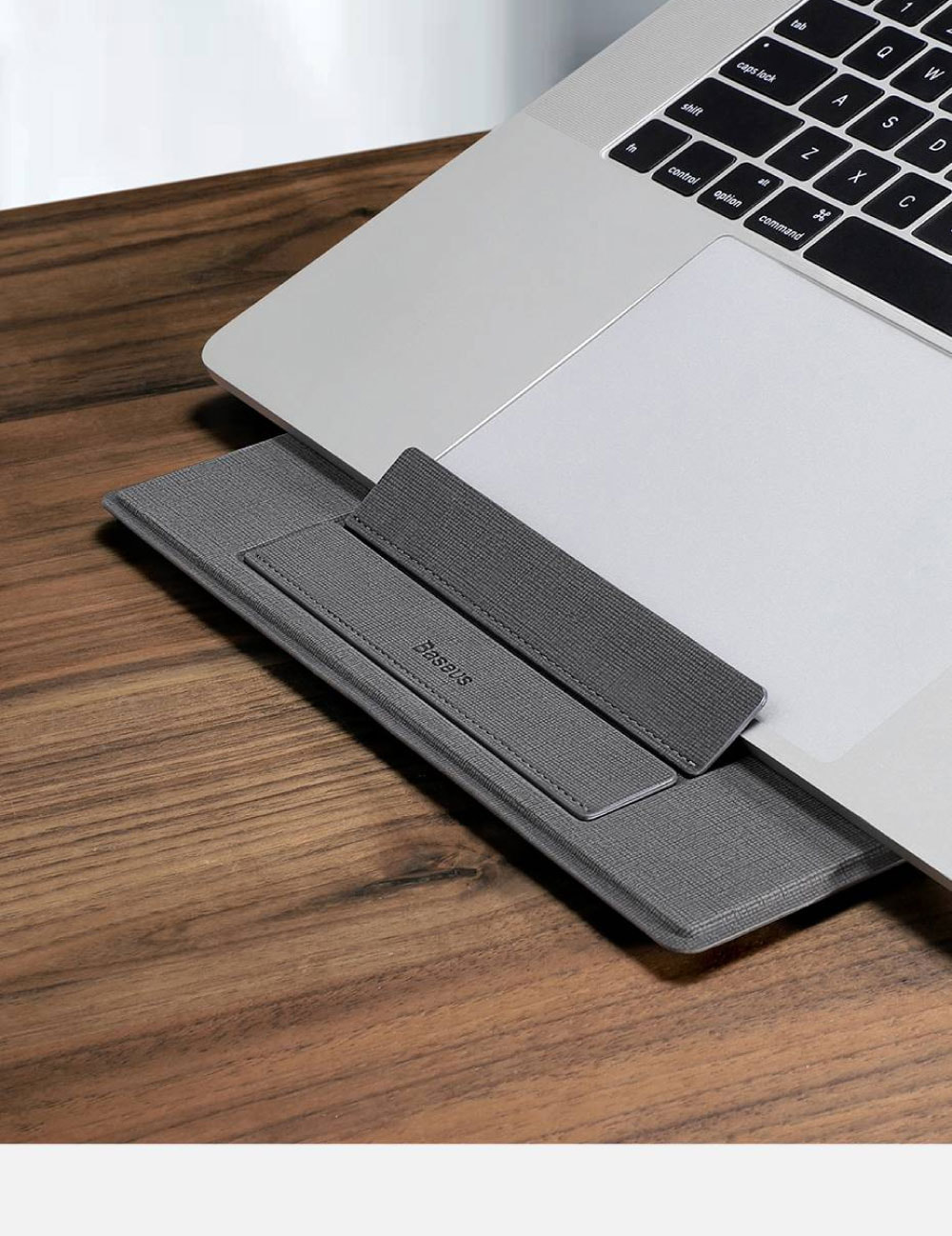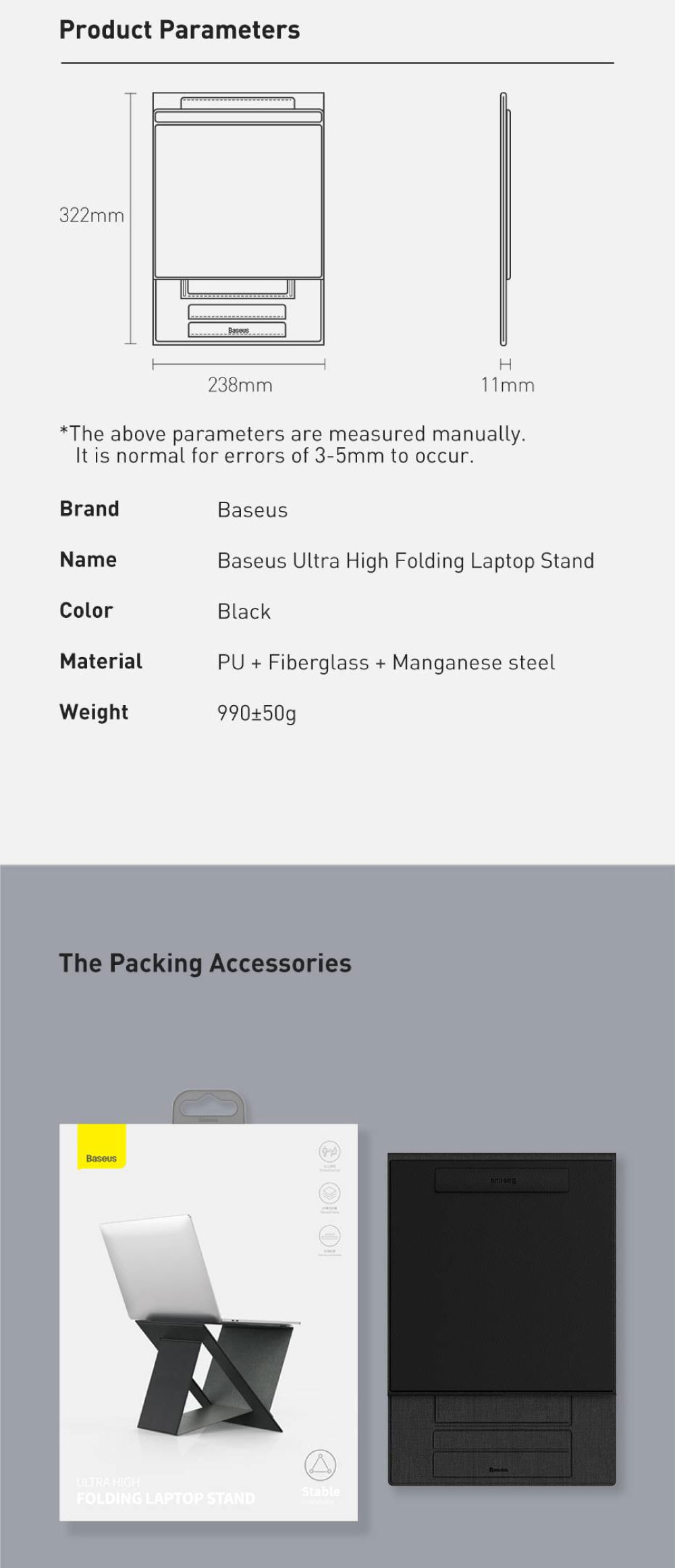 Informacion i detajuar
Modes
low, high angle and standing
Materials
two outer layers PU, magnetic piece inside, glass fiber
Major features
– Compact size and easy use, takes little space after installing (11 mm thick) and can be carried in the bag or backpack.
– Three settings of laptop height, inclination at 25°, 60° and standing operation.
– Helps you keep a proper position when working at the laptop.
– Minimalist design and solid structure, load capacity up to 20 kg.
– Perfect fit for large laptops up to 16''.