SAPO ERDHI
Dyson Pure Cool Link TP03 Air Purifier
Ju prezantojmë pastruesin e ri të ajrit Dyson Pure Cool TP03 Link Tower i cili është një nga pastruesit më të mirë të ajrit në treg.Ofron një pastrim inteligjent, heq automatikisht 99,95% të alergjenëve dhe ndotësve të vegjël sa PM 0,1 (0,1 mikron) duke përfshirë pluhurin, polenin, sporet e mykut, bakteret, zbokthin e kafshëve shtëpiake, VOC dhe gazra/aroma të tjera të dëmshme.Teknologjia e shumëzuesit të ajrit dhe funksioni i lëkundjes për të projektuar dhe qarkulluar fuqishëm ajrin e pastruar në të gjithë dhomën.Gjurma e vogël dhe marrja e ajrit 360° lejon vendosjen e lehtë kudo në dhomë.
Është i certifikuar miqësor ndaj astmës dhe alergjive nga AAFA.
Përshkrim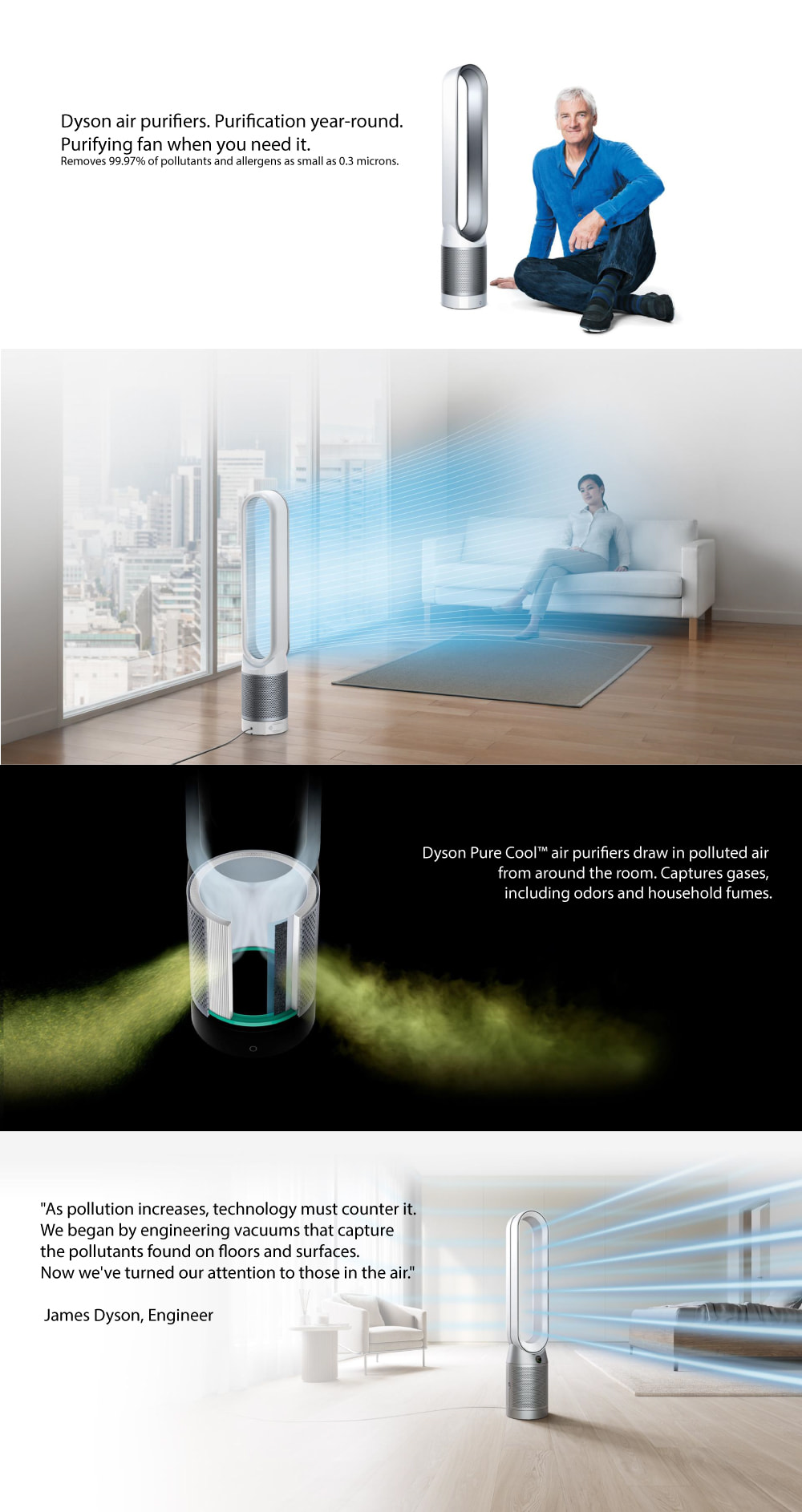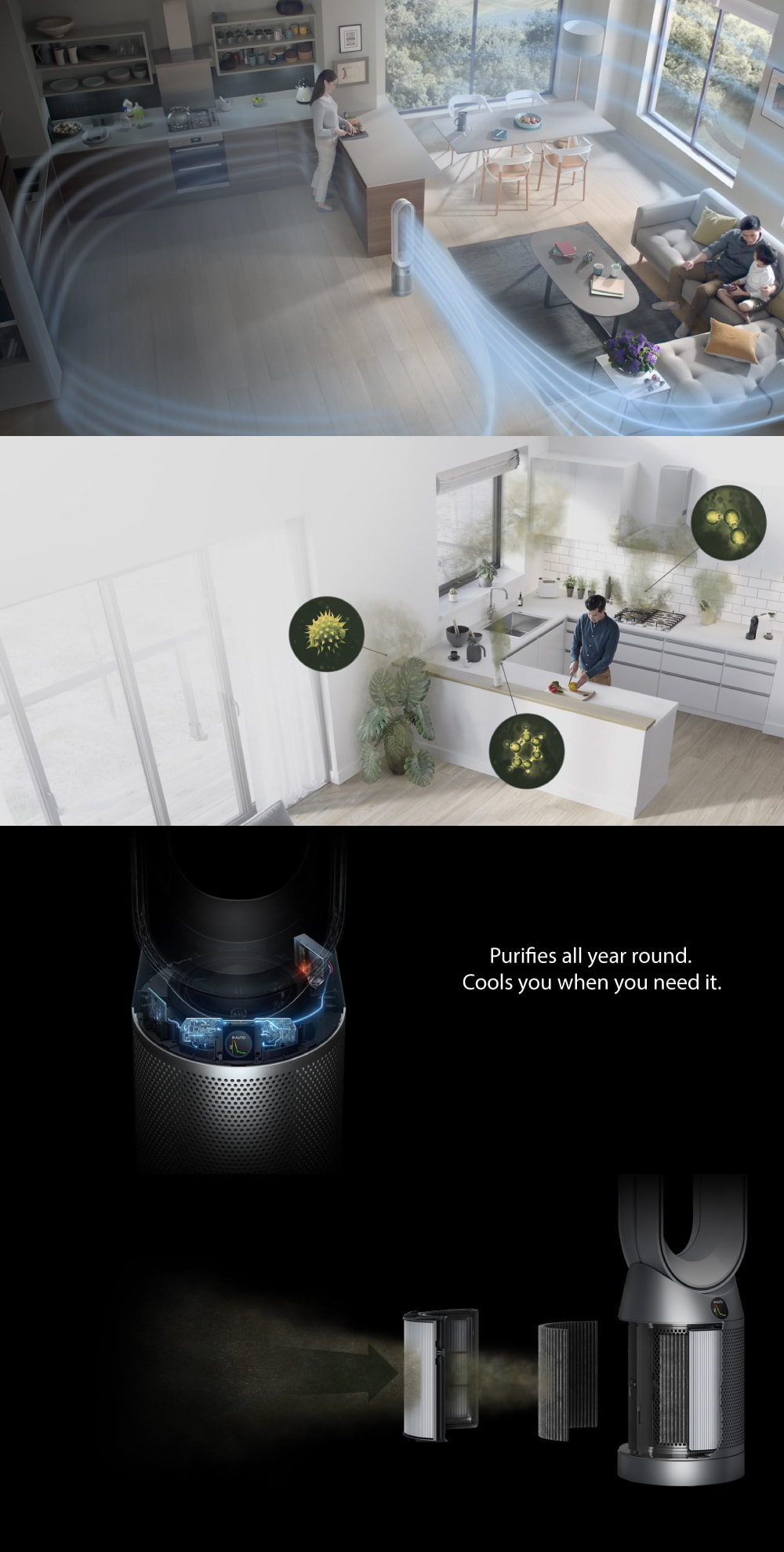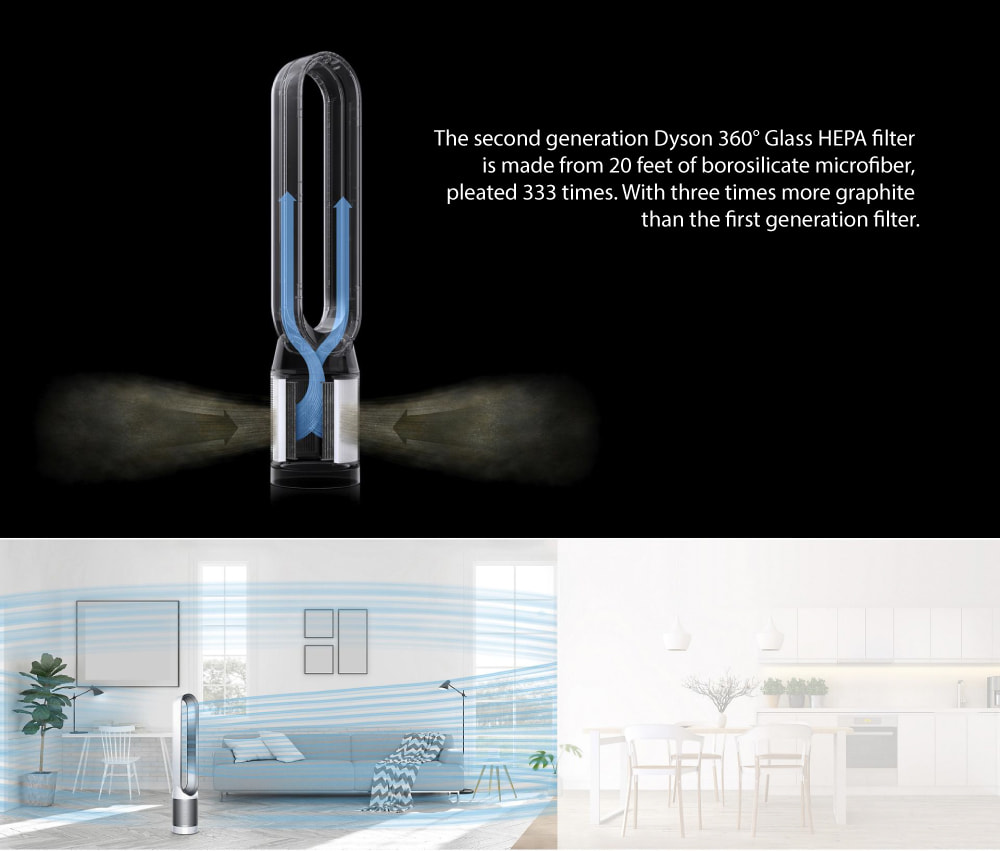 Informacion i detajuar
Model
Dyson Pure Cool Link TP03 purifying fan (Nickel)
Standby power consumption
Filter life
One year based on 12hr use a day
Or 6 months based on 24hr use a day
Filter Features
Rubber vacuum seals.
Activated carbon filter.
360° borosilicate glass microfiber HEPA filter.
Removes 99.97% of allergens and pollutants as small as 0.3 microns from the air.
Operation Details
For indoor use only
10 speed settings
70° oscillation
Standby mode
Hidden LED display
Operation environment
Engineered to operate between 0-104°F (0-40°C), 0-100% humidity
Auto mode:
Automatically monitors air quality and adjusts airflow accordingly
Quiet mode
Purifies and cools you using the quiet setting
Sound level at min flow rate
Sound level at max flow rate
Remote control functions
On/Off, airflow,
oscillation, sleep timer, auto mode, night mode
Dyson Link app
Automatically monitors, reacts and purifies
Live air quality metrics straight to your smart phone
Requires iOS 8.0 or later or Android 4.0 or later
Dimensions
Height : 1018 mm
Amp Width : 190 mm
Amp Depth : 110 mm
Base Diameter : 196 mm
Informacione për paketimin
1 x Dyson Pure Cool Link™ TP03
1 x Remote Control