OFERTË ONLINE
Google Nest Smart Wi-Fi Video Doorbell
Google Home Nest eshte kamera sigurie edhe zile dere njekohesisht. Lidhet me rrjetin e internetit te shtepise dhe me ane te aplikacionit te instaluar ne tablet ose ne telefon mund te shihet pamje shume e qarte e ambjentit te jashtem. Pajisur edhe me mikrofon per te komunikuar pa dale nga shtepia.
Përshkrim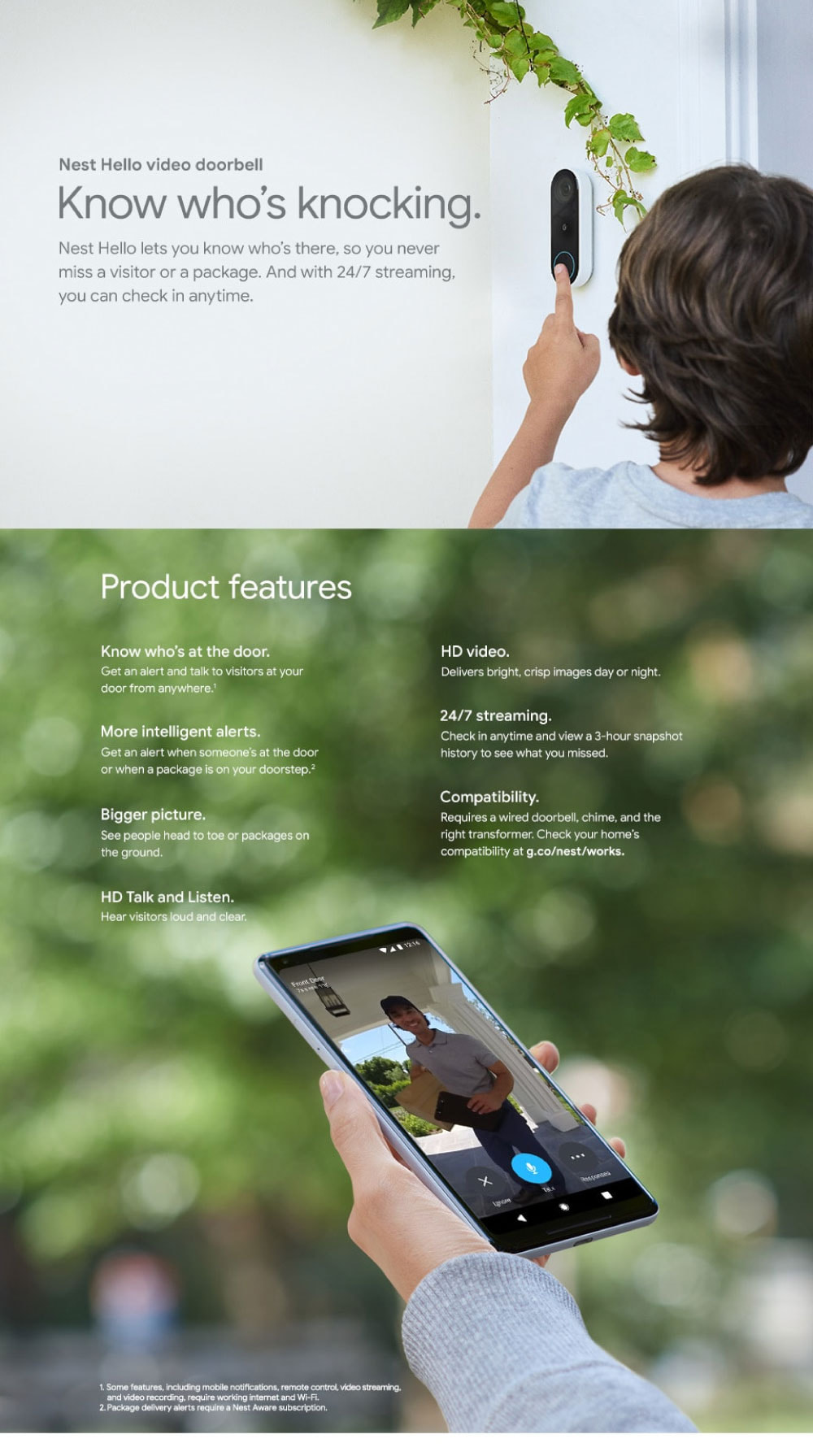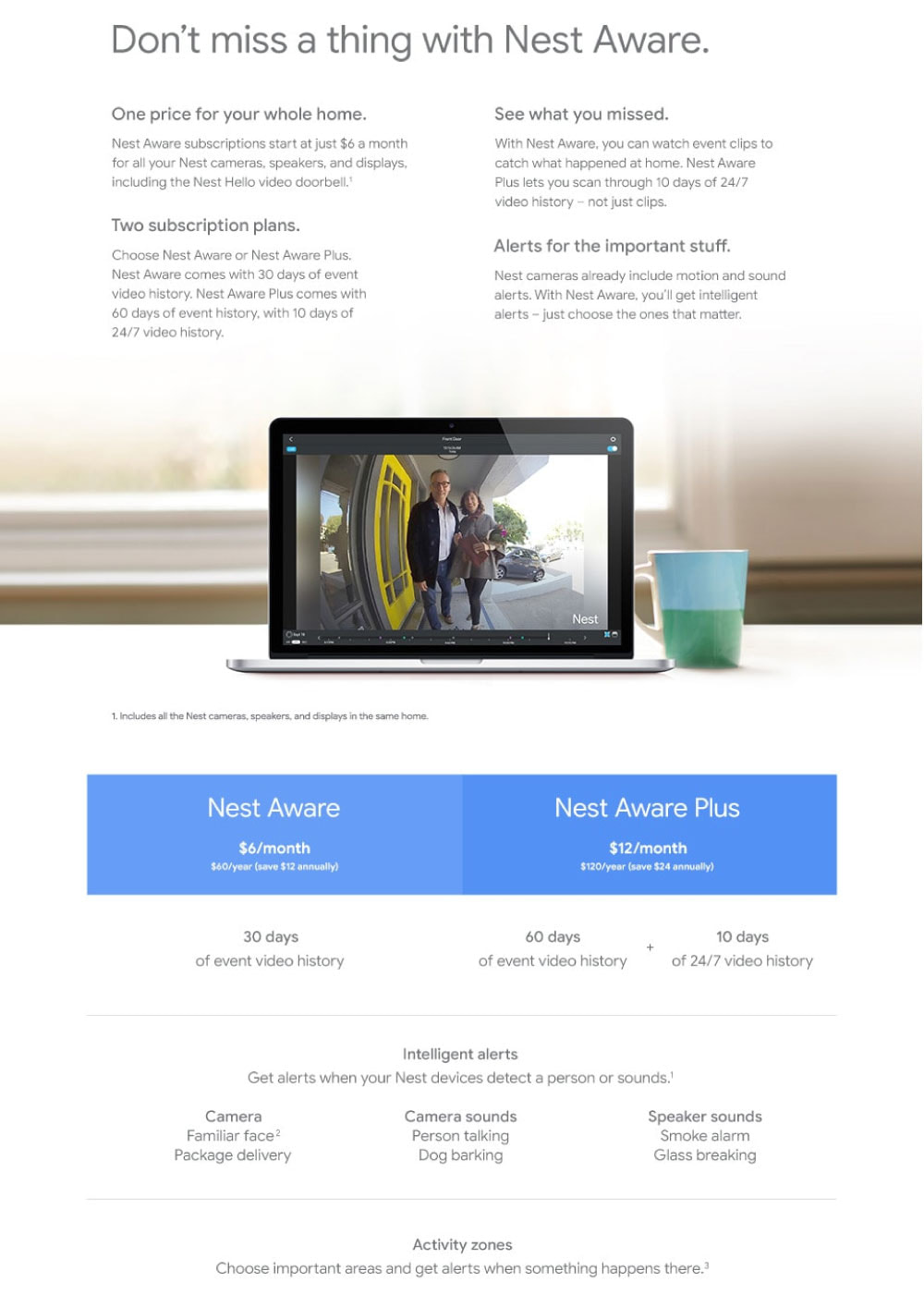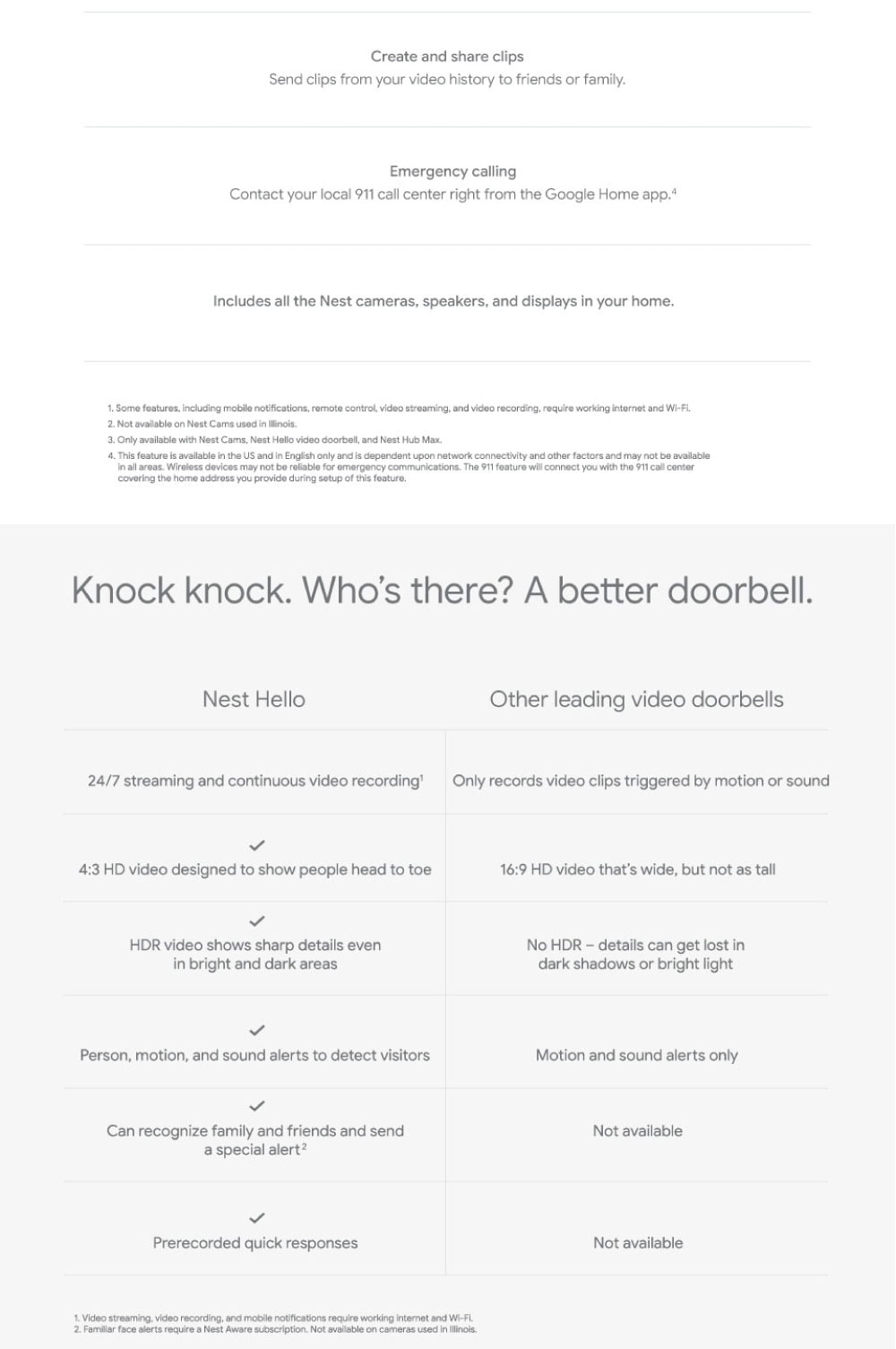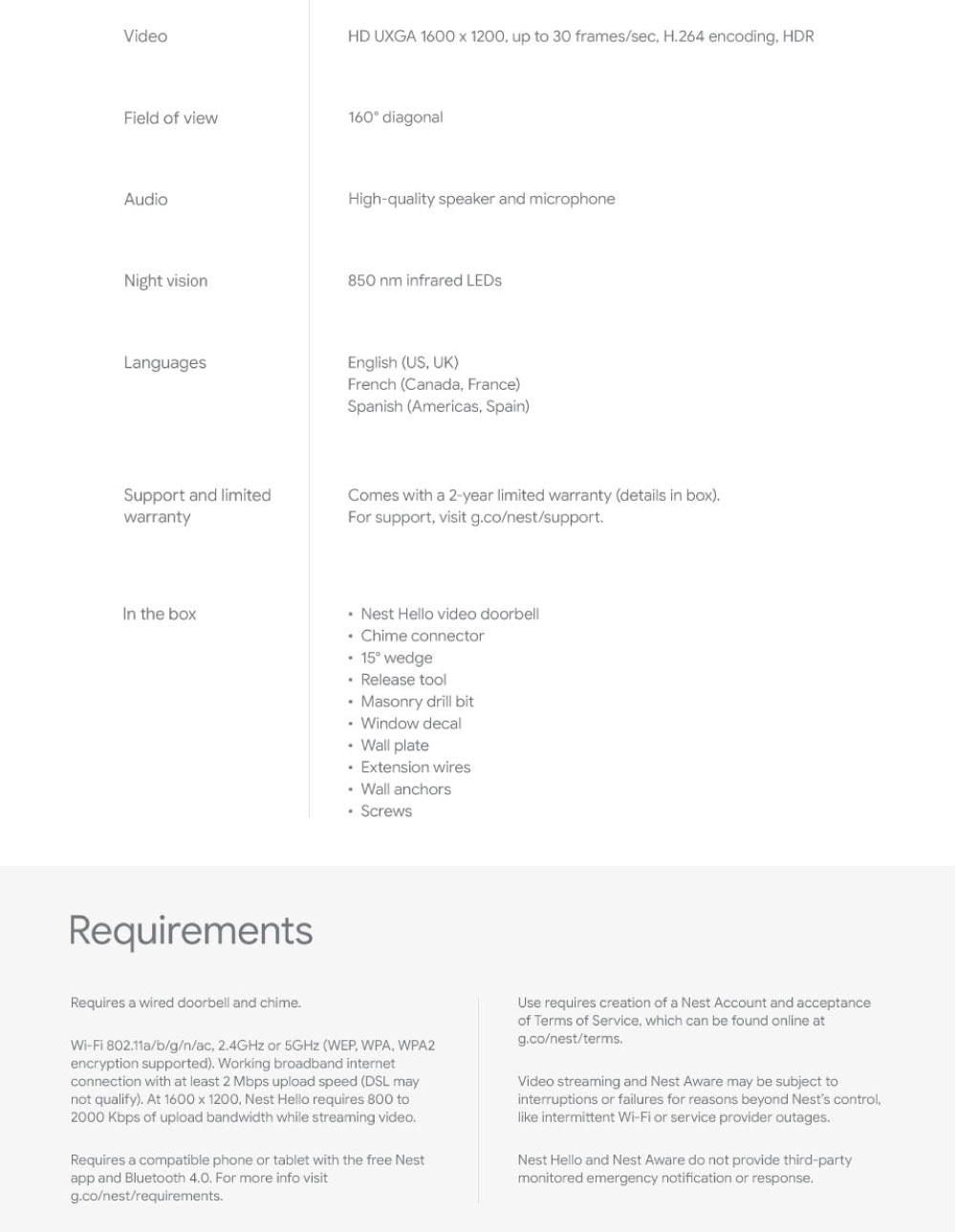 Informacion i detajuar
Camera
1/3-inch, 3-megapixel (2K) color sensor, 8x digital zoom
Video
HD UXGA 1600 x 1200, up to 30 frames/sec, H.264 encoding, HDR
Audio
High-quality speaker and microphone
Lights
RGB light ring and status light
Wireless
802.11a/b/g/n/ac (2.4GHz/5GHz) 2×2 MIMO Wi-Fi; WEP, WPA, WPA2 encryption supported
802.15.4 (2.4GHz)
Bluetooth Low Energy
Green
RoHS compliant
REACH compliant
Recyclable packaging
Title 20 battery charger compliant
Power requirements
16V AC–24V AC; requires a 10VA transformer and wired doorbell
For houses that don't have existing doorbell wires or the right transformer, install Nest Hello with the Indoor Power Adapter.
Dimensions
Height: 4.6 inches (11.7 cm)
Width: 1.7 inches (4.3 cm)
Depth: 1.0 inches (2.6 cm)
Requirements
Requires a wired doorbell and chime.
Wi-Fi 802.11a/b/g/n/ac, 2.4GHz or 5GHz (WEP, WPA, WPA2 encryption supported).
Working broadband internet connection with at least 2 Mbps upload speed (DSL may not qualify). At 1600 x 1200, Nest Hello requires 800 to 2000 Kbps of upload bandwidth while streaming video.
Requires a compatible phone or tablet with the free Nest app and Bluetooth 4.0. For more info visit nest.com/requirements
Informacione për paketimin
Nest Hello video doorbell
Chime connector
15° wedge
Release tool
Masonry drill bit
Window decal
Wall plate
Extension wires
Wall anchors
Screws
Quick Start Guide
Garancia e produktit
3 Muaj