QCY HT03 ANC Wireless Headphones
4,990 L
Ndjeni muziken me QCY HT03 ANC. Modeli me i ri i kufjete te brandit QCY. Me teknologjine me te fundit te Bluetooth 5.1 dhe me lidhjen automatike gjithcka behet me e lehte. Mikrofon te integruar, rezistente ndaj ujit dhe me 24 ore jetgjatesi baterie bashke me kutin.
Përshkrim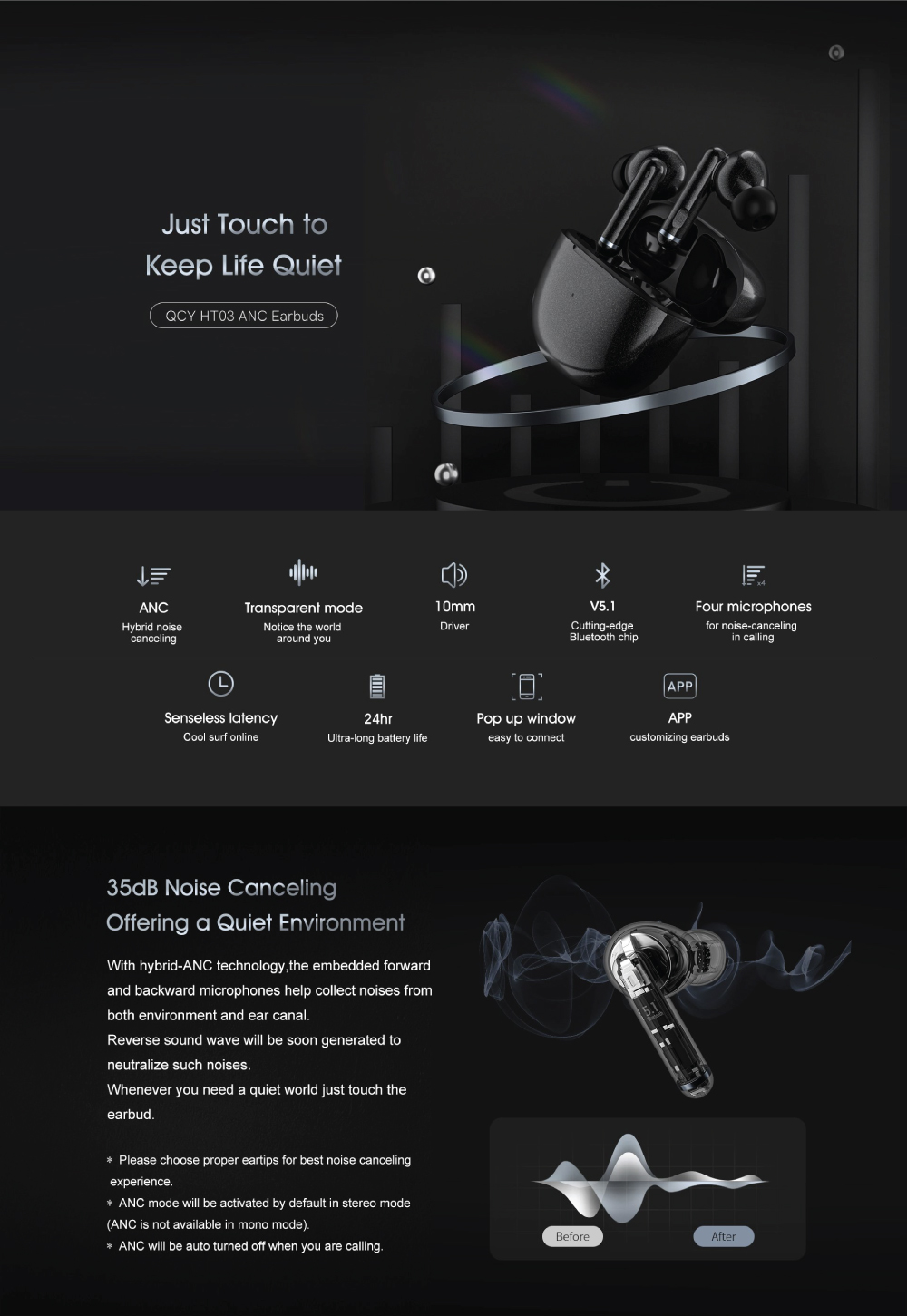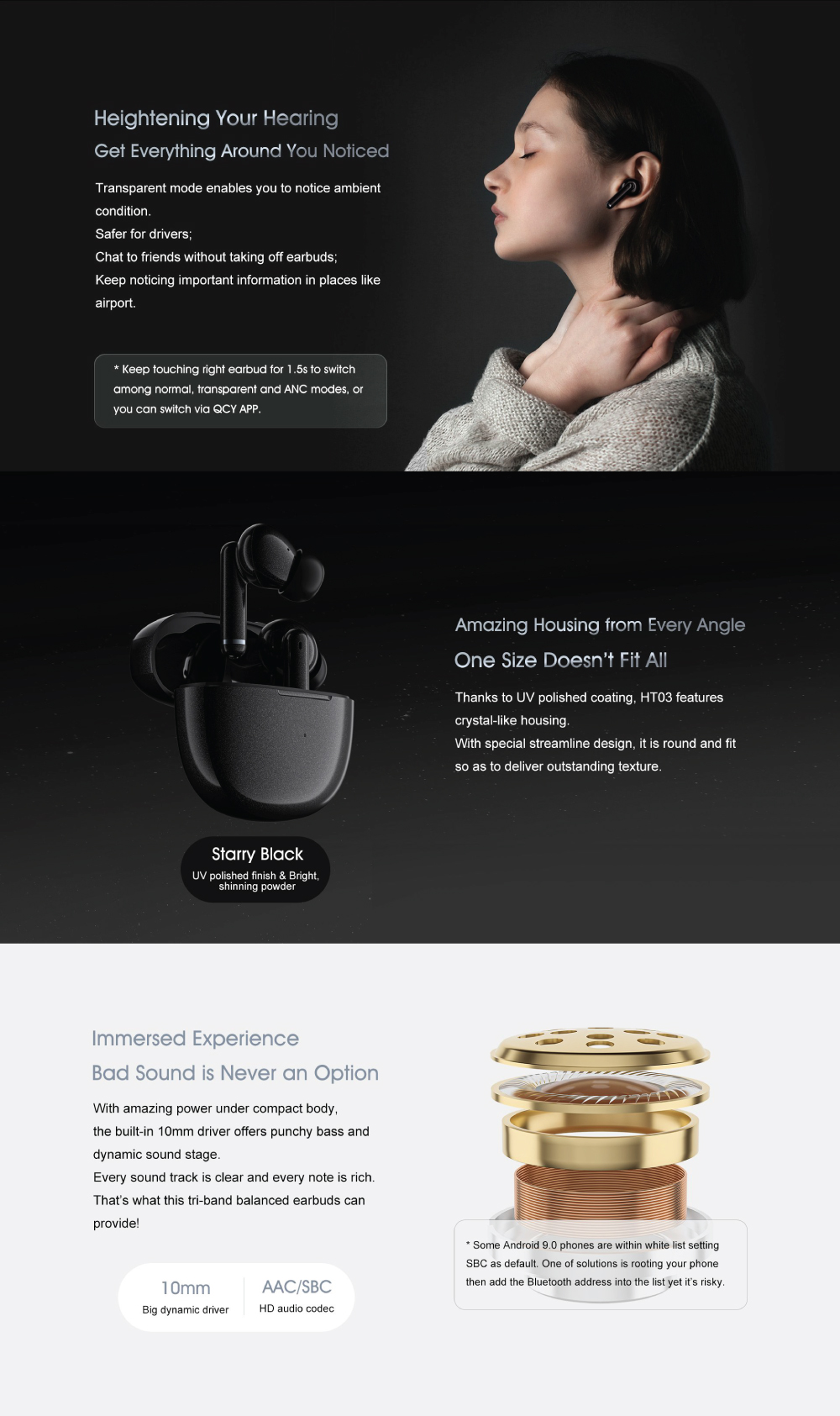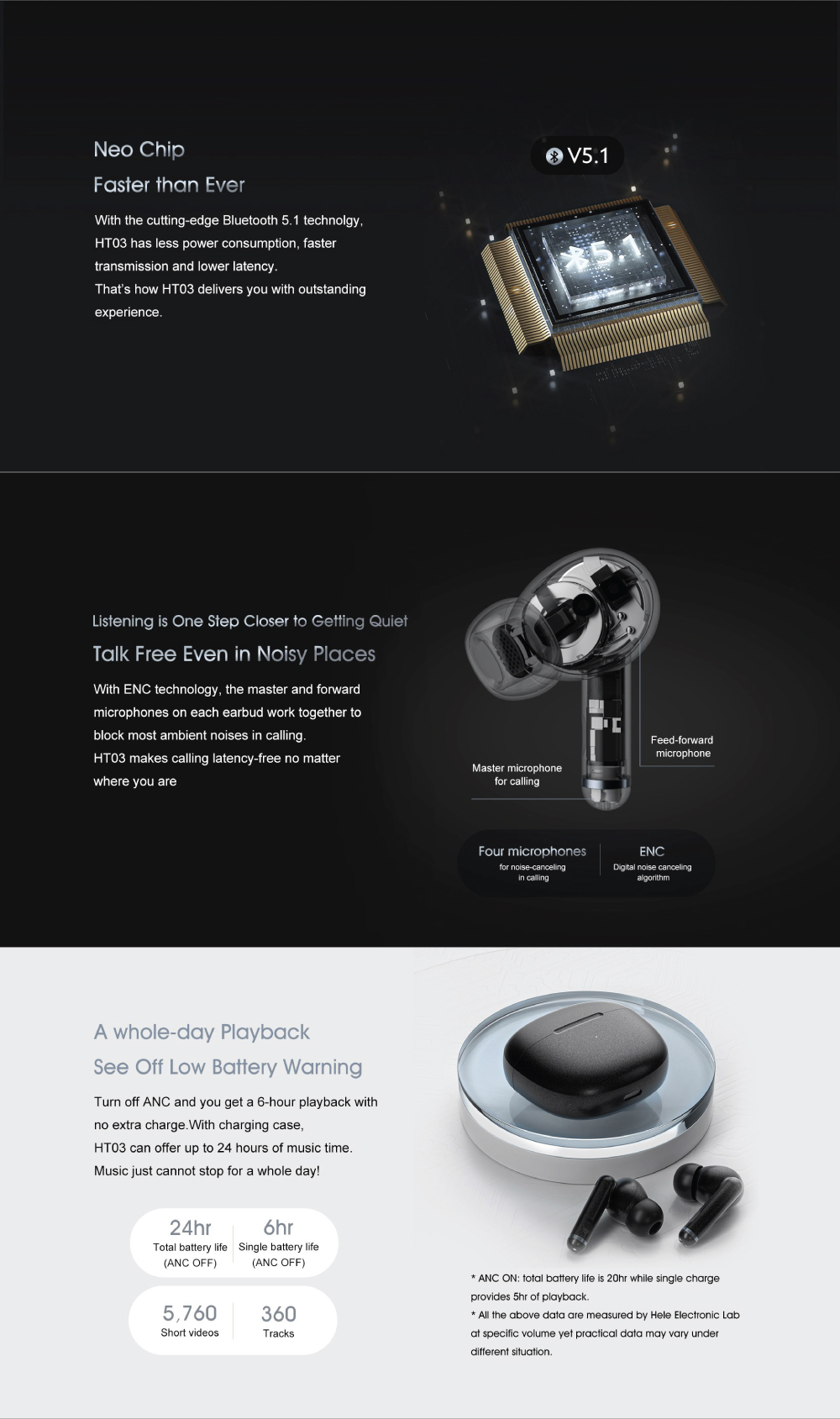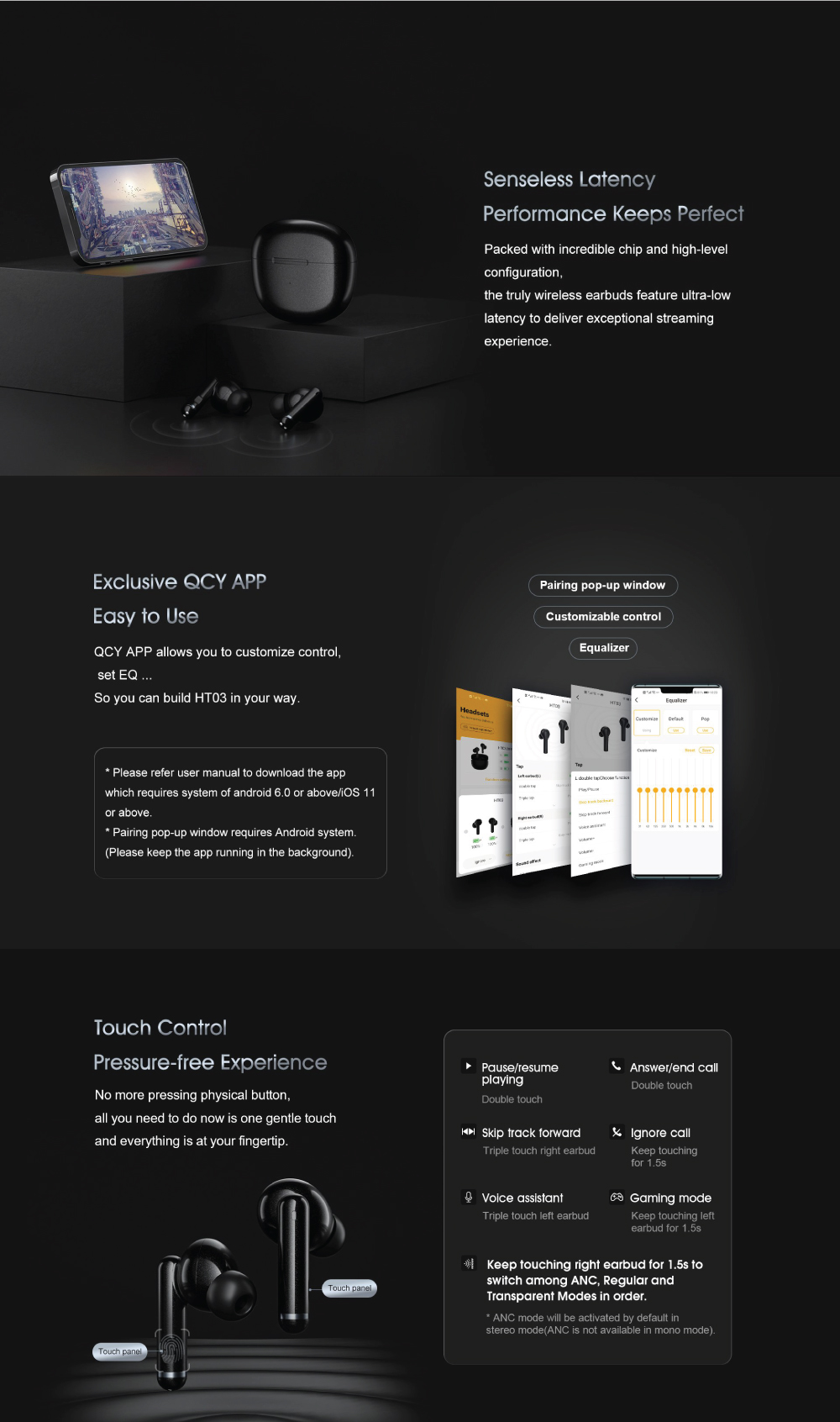 Informacion i detajuar
Driver Size - Diameters (MM
Noise Cancelling
Active Noise Cancellation
Battery Life
Up to 24 hours with ANC off
One-Step Pairing
This bluetooth workout headphones automatically connect with the last paired device for easy.
Comfortable Fit
These tws wireless earbuds are lightweight and the ergonomic design provides a comfortable fit, reducing the pressure of the ear, which is perfect for working out.
Mono or Stereo
You can use either ear buds on its own, or both together. Sharing mode is also ok.
IPX5 Waterproof
With an IPX5 water resistance rating, splashes and sweat won't stop these headphones, which is perfect for gym, sports, running and exercise.
Informacione për paketimin
1 x Wireless headphones
1 x Type-C Charging Cable
1 x Charging Case
1 x User Manual