Përshkrim
The Party Starter
Meet up with friends, select your favourite playlist and get the party started! The Trust Zowy Max is a powerful stereo Bluetooth speaker with a stylish design, a rechargeable battery that will last for up to 14 hours, and a built-in microphone for phone calls. It's waterproof and comes with features to really boost the party.

Boost The Party
The Trust Zowy Max uses stereo speakers to create great sound where ever you are. It has a passive bass radiator to provide your favourite tracks with that extra oomph that really boosts your party. And if you have two of these speakers, connect them together to fill the room with awesome music.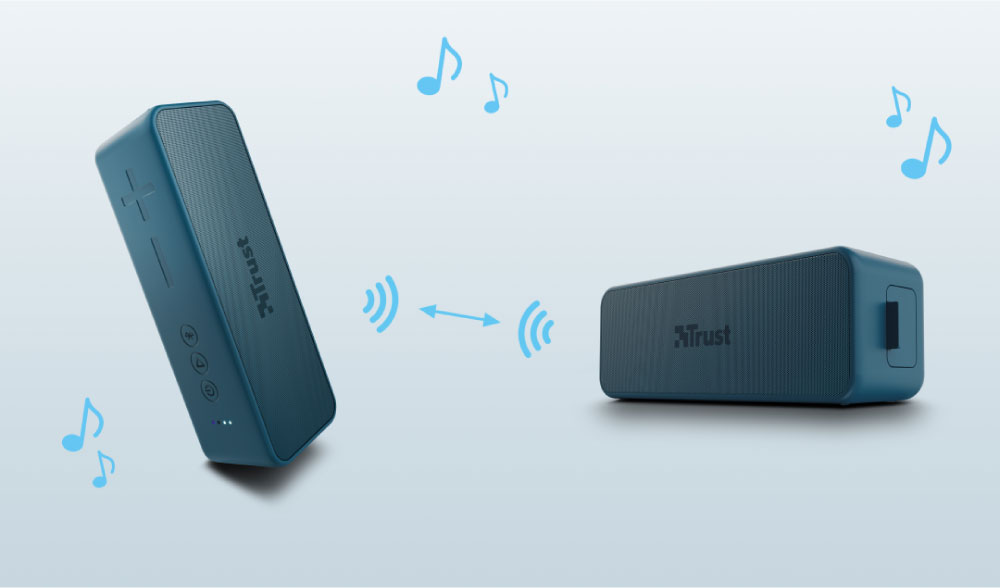 Water Resistant
The Zowy Max has an IPX7 certification, which means water won't slow this speaker down one bit. Take it to the slopes or the pool and don't worry about splashing water on it. The sturdy design and metal grille front may look stylish, it protects the Zowy Max, too.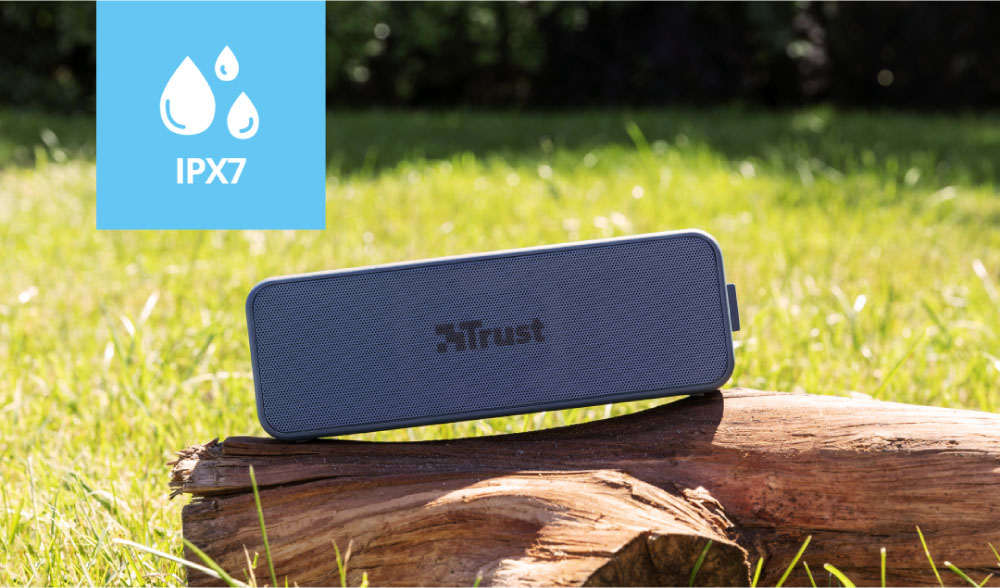 All Night Long
Who can party on longer, you or this speaker? The Zowy Max has a built-in rechargeable battery that will last for up to 14 hours. So just connect your phone via Bluetooth and select a playlist from your favourite streaming service to really get that party started.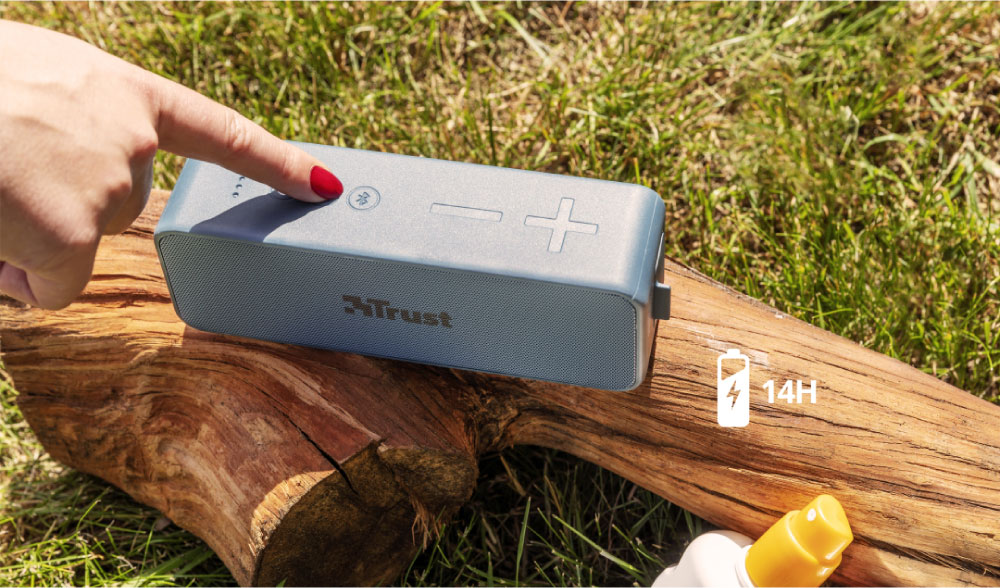 Call Your Friends
With your phone connected to the Zowy Max via Bluetooth, it's easy to call your friends to meet up. There's a built-in microphone so you can use the Zowy Max to make handsfree phone calls. And if you don't want to use Bluetooth, you can just as easily use an AUX cable or a micro-SD card filled with MP3's to play music.