Xiaomi InFace MS2000 Electric Sonic Facial Cleansing Brush
2,500 L
Pastruese per fytyren me teknologjine me dridhje sonike te dyfishte. Furce silikoni e cila eshte e bute per fytyren dhe nuk e acaron ate. Pastrim te thelle per te nxjerr ne pah lekuren e vertete. Perfekte per te hequr make-up. Rezistente ndaj ujit.
Përshkrim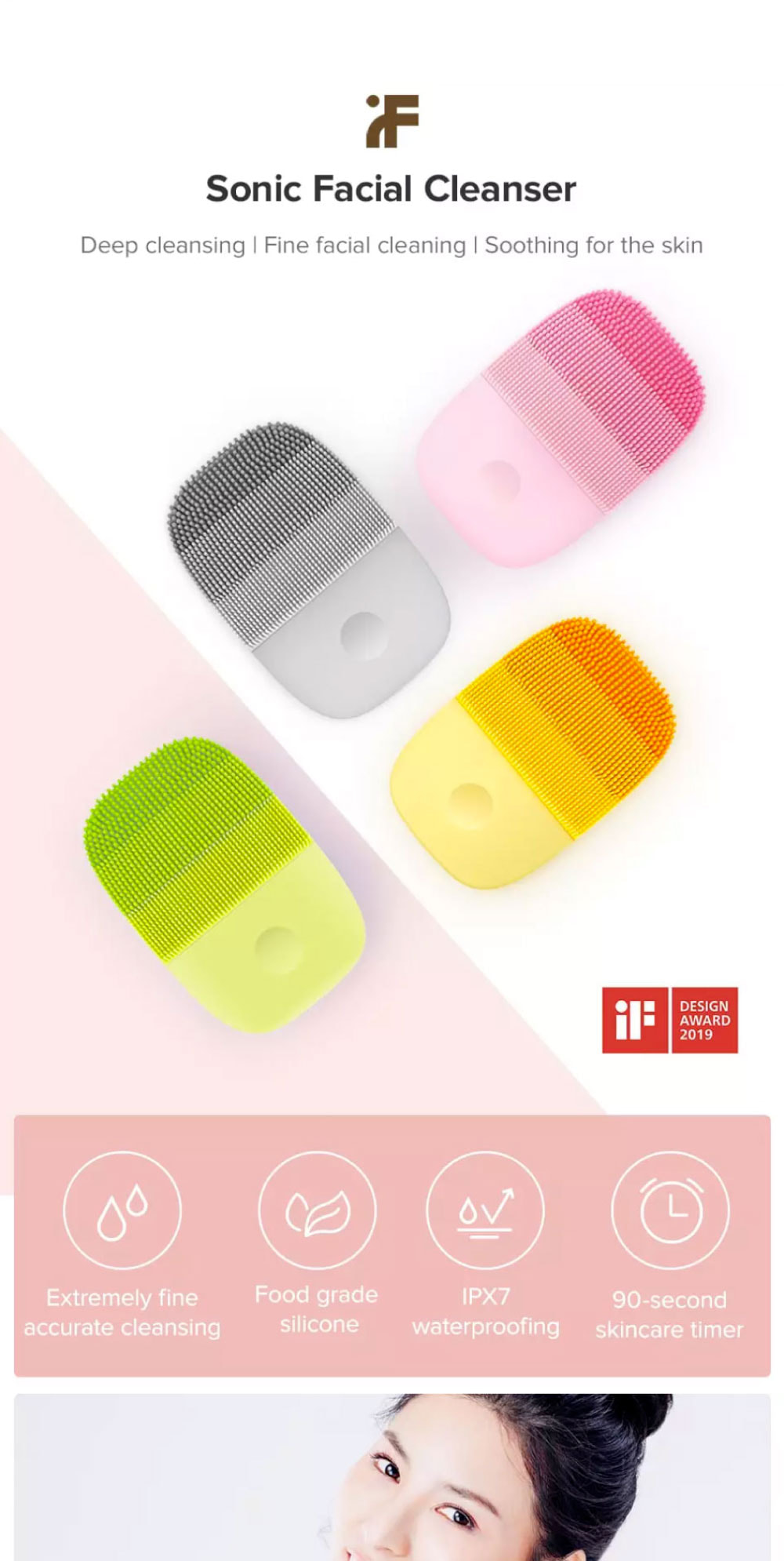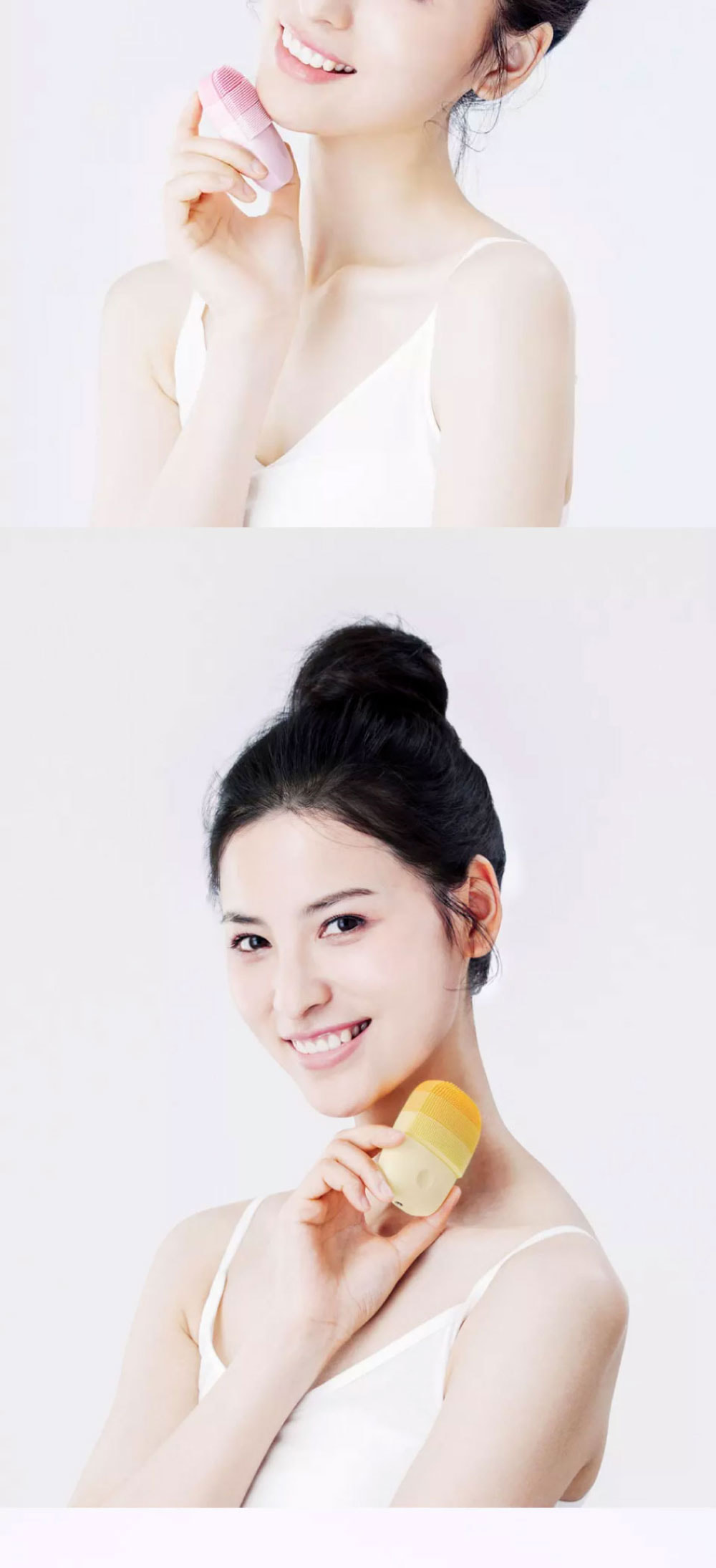 Informacion i detajuar
How to use it
1º Wet your face with water
2º Apply your cleansing gel on the brush
3º Push its central button until it starts to vibrate
4º Regulate vibration intensity
5º Massage in circles all over your face, spreading the gel evenly
6º When you're done, rinse your face again and clean the brush
7º Ready!
Deep cleaning
Xiaomi has already made it clear that it cares about nothing more than the health of its customers, which is why it makes all these fascinating devices available at very competitive prices. For this reason, they have expanded their already great catalogue of personal care and have presented this facial device with sonic wave technology that, in combination with the vibration of its bristles, allows a deep cleaning, eliminating dead skin, excess of fat or makeup and avoiding the dilation of the pores; but, besides this, it will massage the muscles of our face to avoid a premature aging and to be radiant during much more time.
Three vibration modes and three cleaning areas
This deep cleansing and massage of our face is assured thanks to its three vibration modes (soft, medium and strong), and you can choose the one that best suits our cleansing needs at any given time. In addition, it has three cleaning areas, divided and identified by bristles of different sizes to suit each area of the face.
High quality and water resistant materials IPX7
But the effectiveness of the product is not only due to the technical functioning itself, but also to the quality of its materials and manufacturing details. For example, the Xiaomi InFace Sonic Clean is made of high-quality silicone, which is soft and safe for all skin types. And, to make it easier for you to handle and clean your face, it features a 0º-15° tilt. It also has, of course, IPX7 water resistance, so you can use it with a wet face or rinse it off after use (do not immerse it while in use). Details that matter!
400mAh battery; up to 3 months use
One thing we also care about in a device of this kind is battery life, as we don't want to be left half-cleaned. Well, don't worry, because Xiaomi InFace Sonic Clean gives us up to 3 months of battery life using it a couple of times a day, thanks to its 400mAh battery.
Reduced size with case included
And, of course, you can take it with you wherever you go and maintain your facial cleansing routines on your travels, as the Xiaomi InFace Sonic Clean is about the size of a bar of soap, easy to fit into any toiletry bag. It also includes a case to store the device when not in use.
Informacione për paketimin
1x Xiaomi InFace Electronic Sonic Clean Facial Cleasing Brush Grey
1x Storage case
1x charging cable