Përshkrim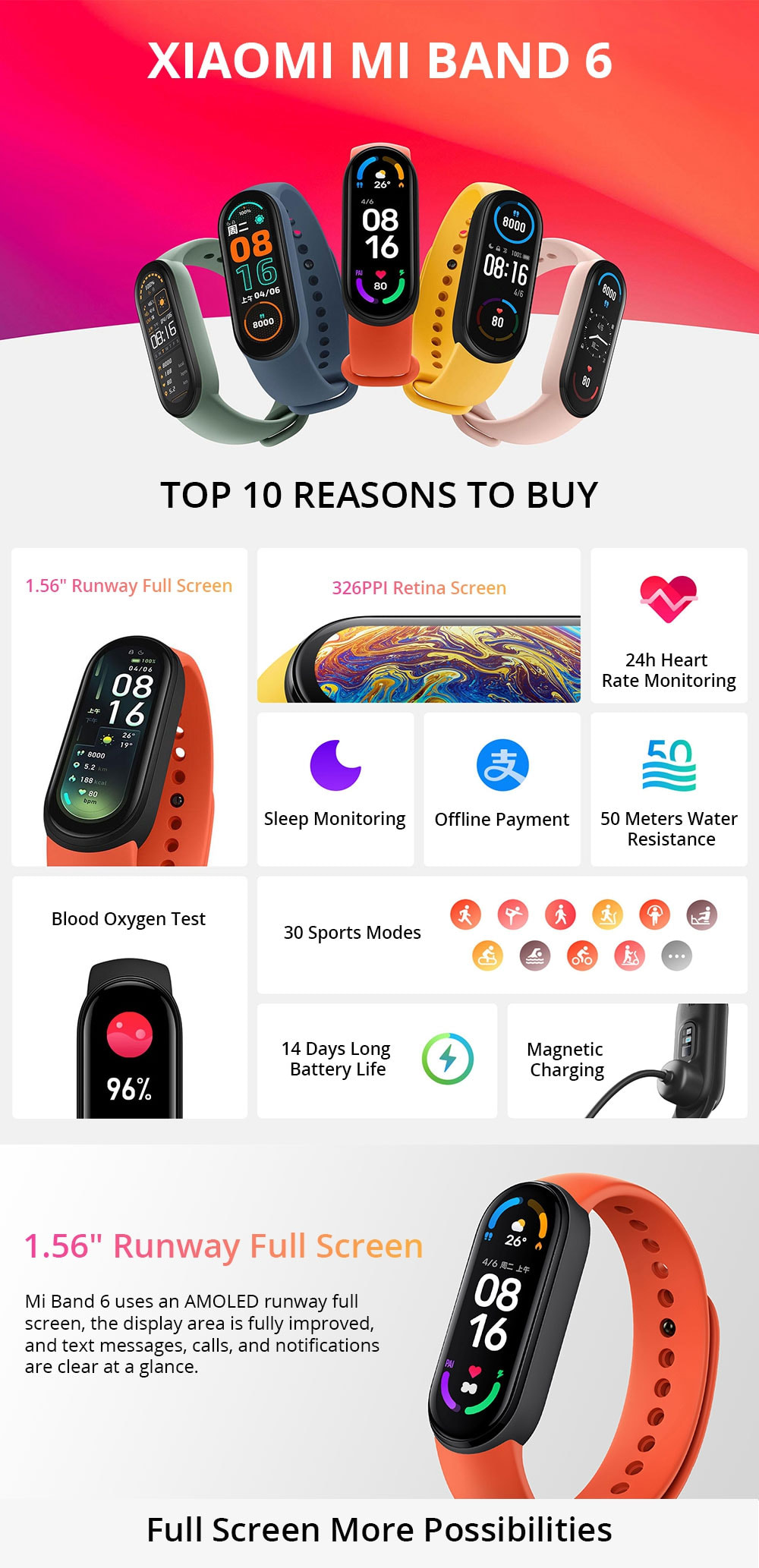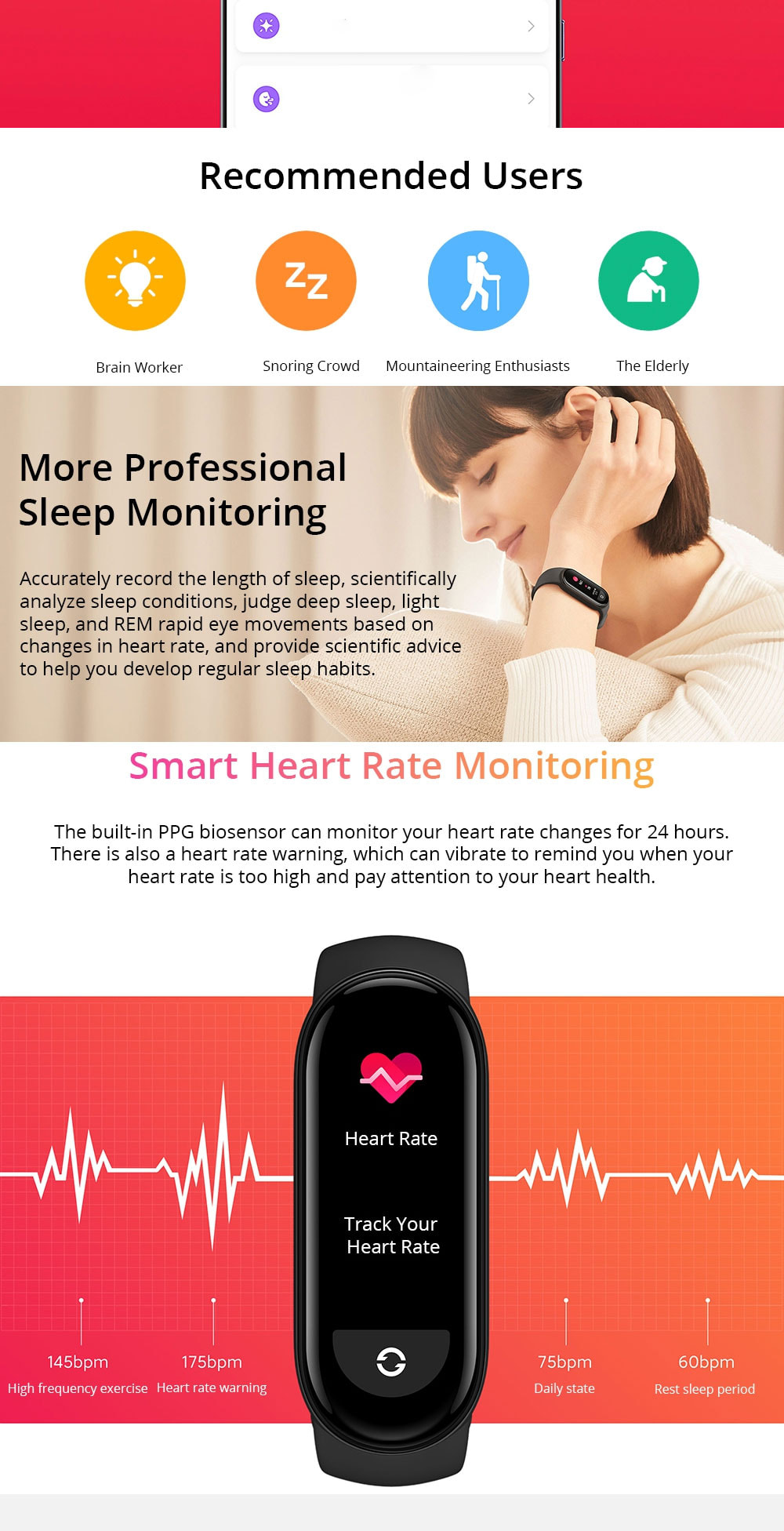 Informacion i detajuar
brightness
up to 450 nits, adjustable
Type
High precision 6-axis sensor and PPG heart rate sensor
6-axis sensor: Low power-consumption 3-axis accelerometer and 3-axis gyroscope
PPG heart rate sensor
Duration
14-day extra-long battery life with magnetic charger
Sports
30 fitness modes
Supported exercises:
Treadmill, Freestyle, Outdoor running, Cycling, Walking, Pool swimming, Rowing machine, Elliptical, Indoor cycling, Yoga, Jump rope, Dance, Indoor fitness, Gymnastics, HIIT, Core training, Stretching, Bowling, Badminton, Boxing, Stepper, Pilates, Basketball, Volleyball, Table tennis, Cricket, Ice skating, Kickboxing, Street dance, Zumba
Health
Heart rate and sleep monitoring
with women's health tracking
Heart rate monitoring: Whole-day heart rate manual heart rate, resting heart rate and heart rate curve
Sleep monitoring: Deep sleep, light sleep, rapid eye movement (REM), naps
Women's health tracking: Provides recording and reminders for the menstrual cycle and ovulation phases
Stress monitoring, breathing exercises, PAI vitality index assessment, idle alerts, step counter, goal setting
Other features
Message/call notification, App alerts, Calendar, Alarm, Clock, Stopwatch, Timer, Music control, Find phone, Unlock phone(MIUI), Camera remote shutter*, Weather, Set activity goals.
Dimensions and specifications
Battery type
Lithium-ion polymer battery
Display cover material
Tempered glass with anti-fingerprint coating
System language
Supports English, German, Italian, French, Spanish, Russian, Taditional Chinese, Simplified Chinese. The aforementioned languages will be launched successively.
Supported systems
Android 5.0 or iOS 10.0 and above
Informacione për paketimin
Band body ×1
Band strap ×1
Dedicated charging cable ×1
User manual ×1