OFERTË ONLINE
Xiaomi Mi Electric Scooter Pro 2
57,490 L
Skuter elektrik nga Xiaomi. Ka motorr me performance te larte dhe pershkon deri ne 45 km distance me nje karikim te vetem. Eshte i pajisur me ekran per te treguar te dhena te ndryshme si shpejtesia dhe bateria e mbetur. Skuteri vjen me 3 nivele te ndryshme shpejtesie. Eshte i lehte ne peshe, praktik  dhe ze shume pak vend. Gjithashtu eshte i pajisur edhe me drite LED per te par ne erresire.
Përshkrim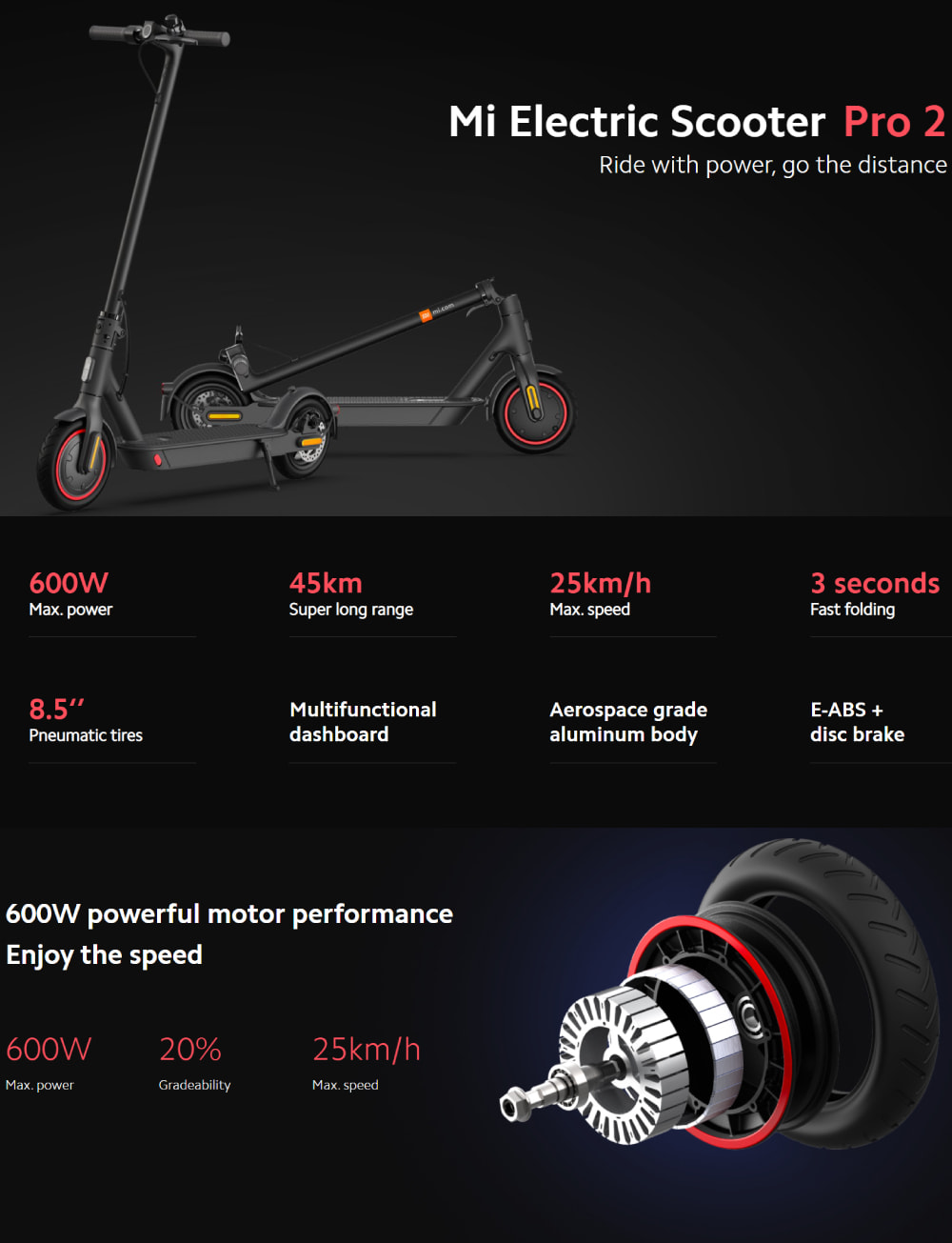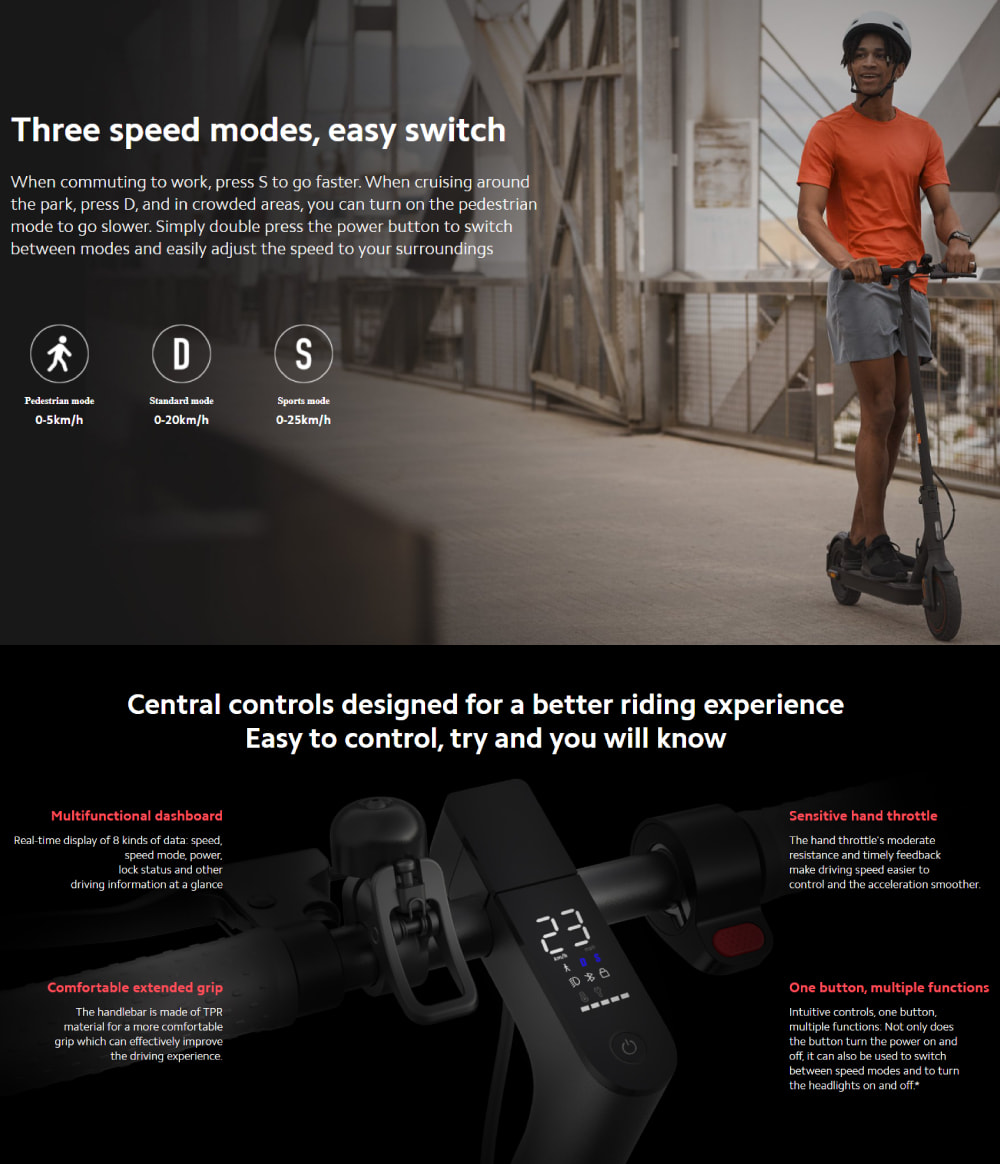 Informacion i detajuar
Max. speed
25km/h (Max speed for each mode
Pedestrian mode: 5km/h; D: 20km/h; S: 25km/h)
Tires
8.5" front and rear pneumatic tires
Controller undervoltage protection
Charging temperature range
Discharge temperature range
Cyclical lifetime
500 charging cycles with power maintained above 70%
Informacione për paketimin
Mi Electric Scooter Pro 2 x1
Power adapter x1
Hexagon wrench x1
Extended nozzle adapterX1
Screws x5
Tire x 1
User manual
Important information
Specifications
Garancia e produktit
3 Muaj asistence teknike.