Xiaomi Mi Smart Wireless Switch
1,790 L
Çeles nga Xiaomi i cili perdoret duke u lidhur me Mi Smart Home Hub, pajisje inteligjente e kontrollit të shtëpisë që mund të lidhet me pajisjet inteligjente Wi-Fi, Zigbee dhe Bluetooth. Çelesi mund te perdoret per qellime te ndryshme si: kontrolli i Pastrueses Xiaomi, Pastrueseve te ajrit ose mund te perdoret edhe si zile dere. Eshte me permasa te vogla dhe mund te vendoset kudo neper shtepi. Mund ta lidhni me WiFi me njesine qendrore.
Përshkrim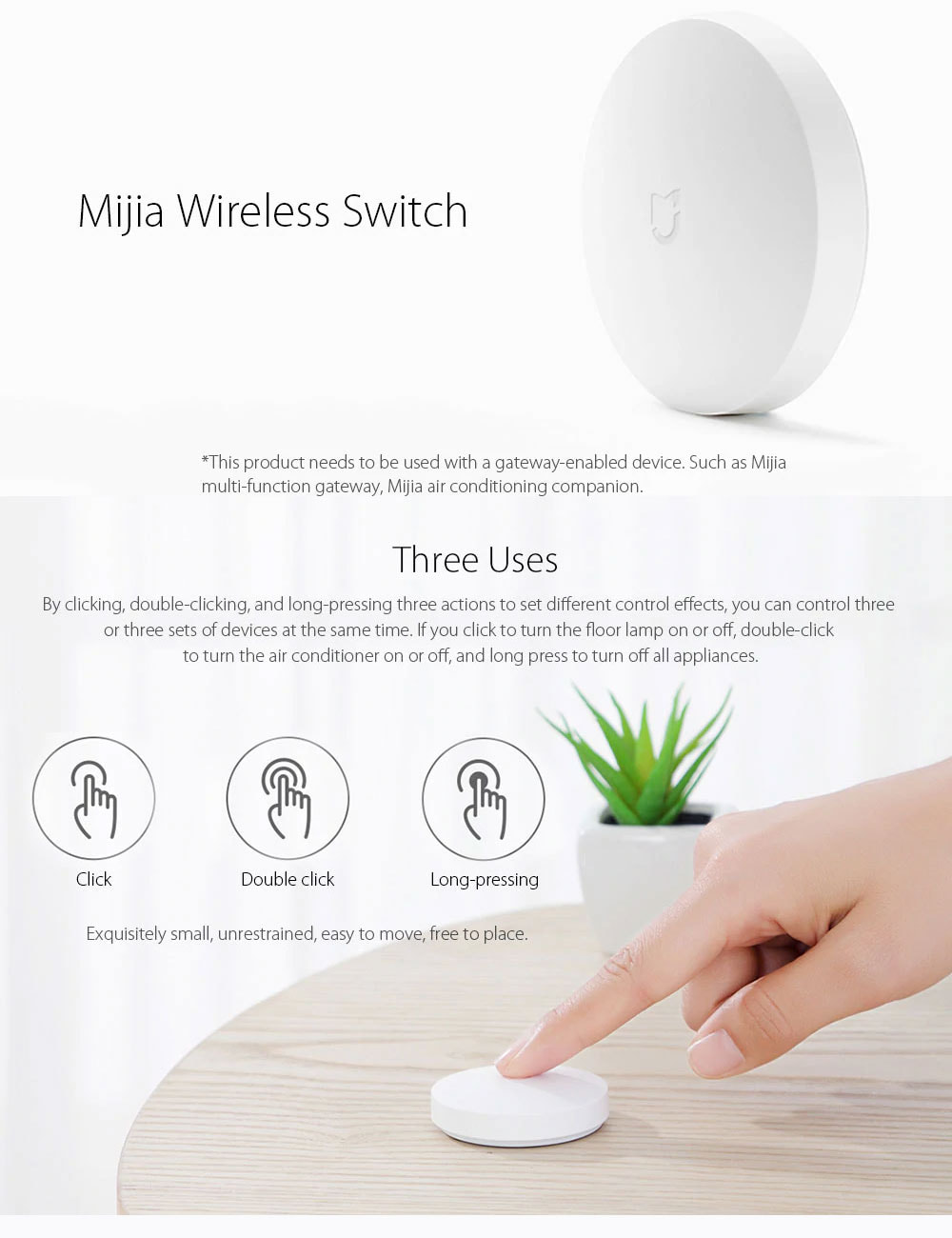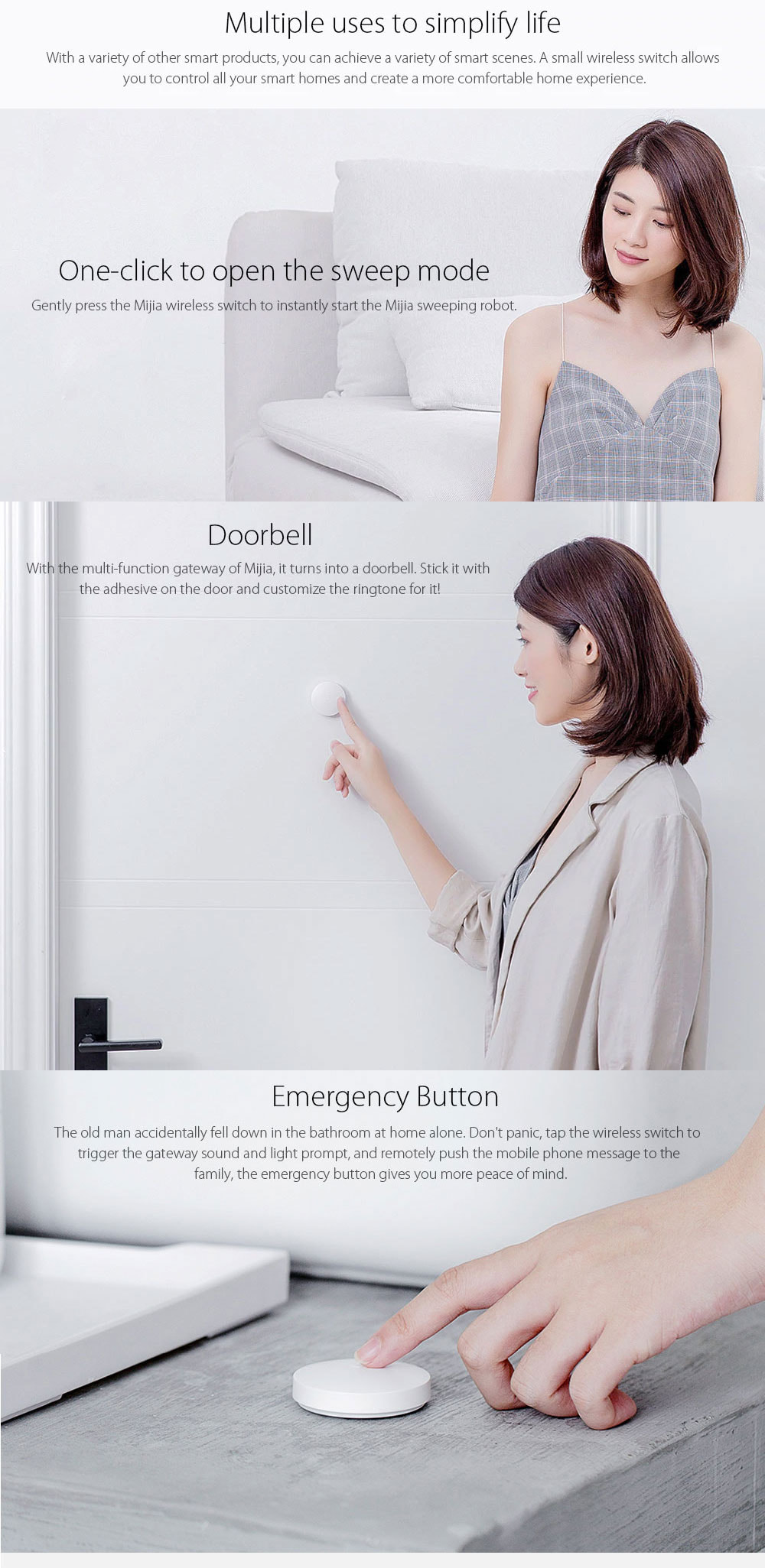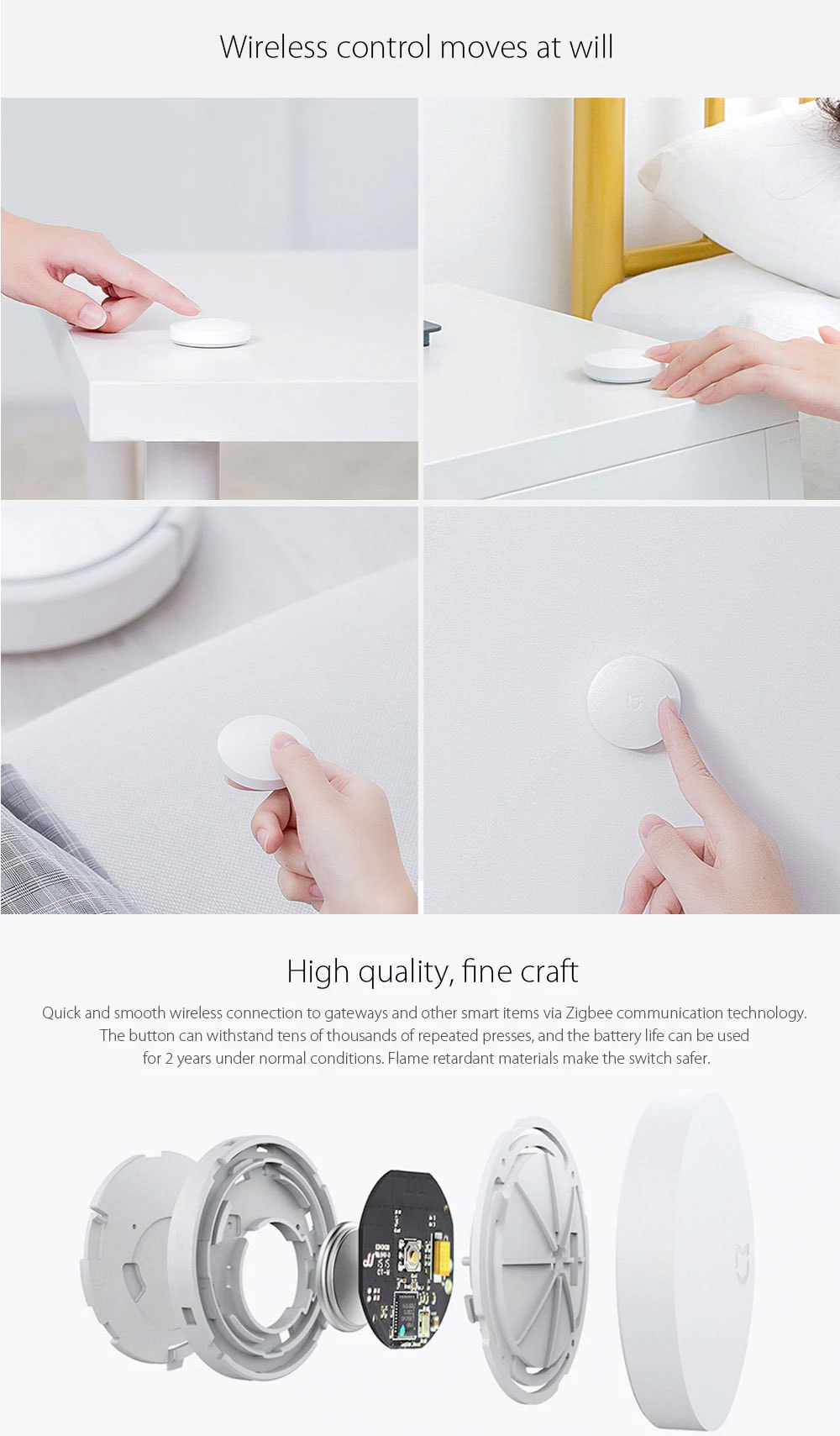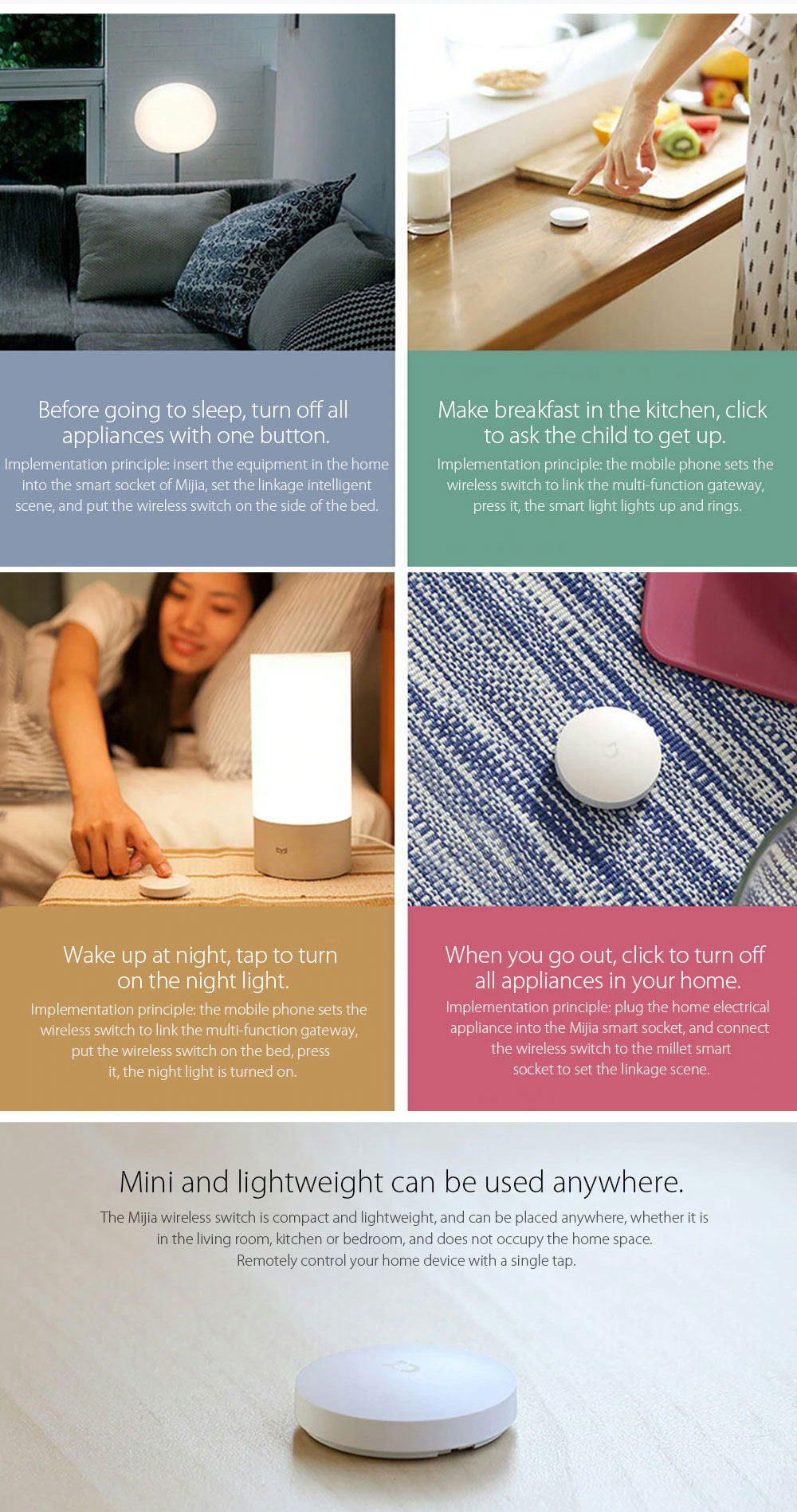 Informacion i detajuar
Working Humidity
0 to 98 percent RH, no condensation
Main Features
● Exquisitely small, unrestrained, easy to move, free to place.
● A variety of uses, can be used as sweeping robot switches, doorbells, emergency buttons, etc.
● High quality, fine craft.
● Intelligent linkage, wireless and convenient use.
Dimensions
5.00 x 5.00 x 1.30 cm / 1.97 x 1.97 x 0.51 inches
Informacione për paketimin
1 x Xiaomi Mijia Zigbee3.0 Smart Home Light Sensor
1 x User Manual